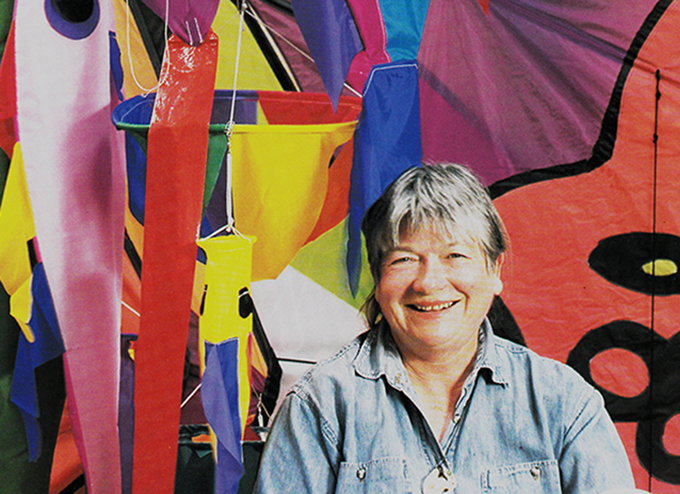 By Karyn Tattersfield
Geraldine Lopdell's family was looking for a fitting way to celebrate a "life well lived" when they decided to set up one of Auckland University of Technology's newest awards.
During life, Lopdell had been an excellent teacher and artist, a supportive and generous friend and a captivating storyteller with an adventurous spirit.
Her early years were spent in Tonga and Samoa where her family travelled for her father's work, and she had a firm belief that more women's stories and views – particularly those of Pasifika women – needed to be told and heard.
The Geraldine Lopdell Award for Diversity in Communication will encourage Pasifika women to tell their stories. The first prize will be given in April 2019, nearly one year after Geraldine's passing. It will be set at $1200, and is anticipated to be offered annually for an initial term of ten years.
Deciding a memorial award to support something she cared about would be a fitting way to celebrate her life, Geraldine's partner Colin and her two daughters Alex and Anne had approached their family friend, AUT's Professor David Robie and have since been working with the AUT Foundation to establish the award in the School of Communication Studies.
Professor Robie, who heads up AUT's Pacific Media Centre – Te Amokura, suggested a prize be established alongside the existing Storyboard Award for Diversity Reporting. It was decided the Pacific Media Centre, with its focus on telling ignored and "untold" stories, and amplifying Pasifika women's voices, was a natural fit for an award to celebrate this special woman's legacy.
The family believe that Geraldine would have been honoured to have this award established in her name as she would have wanted to value the contributions and perspectives of Pasifika women.
Future generations
As Colin says: "The award is about recognising the life of an extraordinary and wonderful woman by encouraging an extraordinary and wonderful woman at the start of her career. She would have liked her legacy to support the next generation.
"It's not just about making a financial difference to the recipient, although clearly we hope that it will help. It is about saying to them that we acknowledge your hard work, we recognise your achievements, you are doing brilliantly, keep going!"
Setting an award up is fairly straightforward, Alex says: "and you can direct it in a way to match up with the social changes that you want to encourage and see. It's something that can benefit future generations and depending how you set it up, it can go on in perpetuity.'
Alex and Colin say they would love to see more awards of this type, "because you don't have to have a huge amount of money to do something small and positive. We'd love to see other people think in this space and unleash that potential."
Stand by for news of the first recipient of the Geraldine Lopdell Memorial Award for Excellence in Communication – and undoubtedly, a few great stories from the recipient.
Karyn Tattersfield writes for the AUT Foundation. As well as being involved in humanitarian activities in Fiji and Indonesia, Geraldine Lopdell was a key member of the Auckland-based Project Lingap Kapwa supporting the Mangcayo Elementary School in Bicol, Philippines.