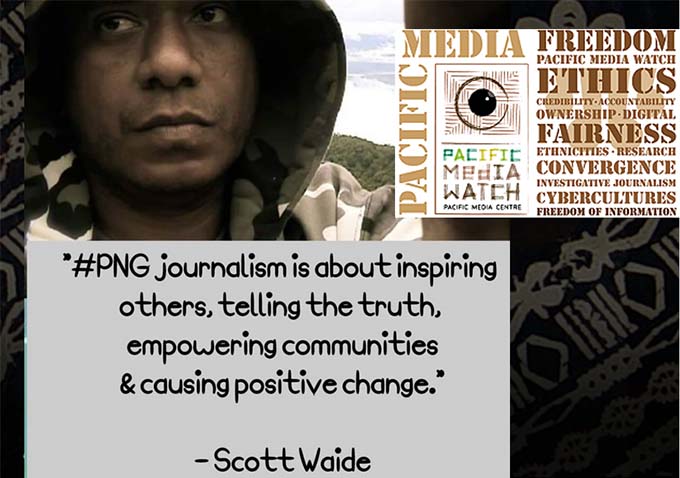 By Blessen Tom
Pacific media freedom and ignorance of Pacific issues by mainstream media in New Zealand are growing challenges for the region, says a journalism academic
"There are so many issues in the Pacific that are simply ignored by the mainstream media," Pacific Media Centre director Professor Robie bluntly told the two-day Oceans and Islands conference for Pacific researchers that ended in the Fale Pasifika at Auckland University today.
He cited the ongoing human rights situation in West Papua – which will be marked tomorrow with flag raising ceremonies across New Zealand – and the recent New Caledonian independence referendum as examples of poorly covered issues.
READ MORE: The NZ news item that sparked the Scott Waide saga
The conference was hosted by the NZ Institute for Pacific Research, a NZ government-funded consortium of Auckland University, Otago University and Auckland University of Technology (AUT).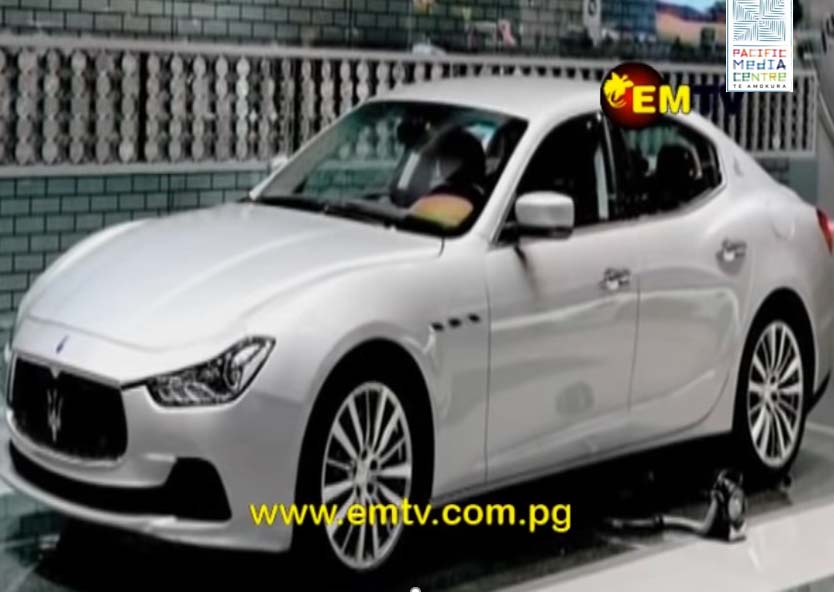 Addressing the centre's research and public strategy, Dr Robie also shared his concerns about media freedom in the Pacific region and highlighted this week's dramatic developments in Papua New Guinea in the wake of the Asia Pacific Economic Cooperation (APEC) conference.
Scott Waide, one of the country's most high profile and influential journalists, was secretly suspended over broadcasting a New Zealand television news item that criticised government spending on 40 Maserati luxury sedans.
Waide, deputy regional news editor of EMTV and who blogs on social issues in his My Land, My Country website, was reinstated a day after news of his suspension was leaked through social media networks, sparking a flurry of protests in international media.
"This outrageous meddling by the state-owned Telikom company's board was kept quiet for a week until it finally went viral last Sunday.
'Blatant censorship'
"This blatant act of censorship – publicly defended by Prime Minister Peter O'Neill – rebounded heavily on the government."
Dr Robie, who is also the convenor of the PMC's Pacific Media Watch freedom project in collaboration with international press watchdogs such as the Paris-based Reporters Without Borders, criticised corporate and political inference in PNG's news and current affairs media.
He said what had happened was salutary for Pacific press freedoms. While he described the reinstatement for Waide as a victory for media freedom in the region, he said the journalists' own reflective comments were "lessons for the rest of the Pacific".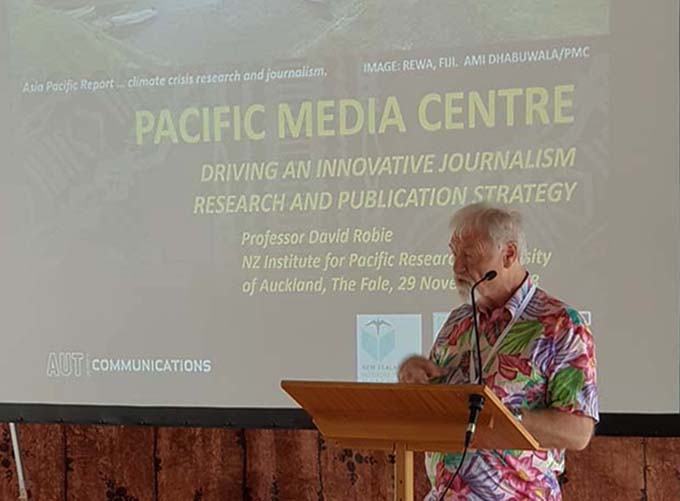 "Papua New Guinea is a democracy and the media is free to hold those in authority to account," Waide had said on his blog. "This means highlighting flaws in policy and making sure mistakes are pointed out and corrected. It is an essential part of our democracy."
Dr Robie cited the Waide suspension as an example of some of the research, publication and storytelling provided by the PMC.
"We try to give lot more storytelling with Pacific voices and Pacific context," he said.
"We try to provide an outlet for Pacific views and also information right across the region."
Professional development
AUT's PMC in the School of Communication Studies operated as independent university-based educational media by providing space for postgraduate students to have their stories published and broadcast for professional development.
This had contributed a lot to Pacific storytelling, he said.
"If we do things independently media-wise, there are a lot of stories that we can tell that much of the mainstream just ignores."

The Pacific Media Centre's Professor David Robie talks Pacific storytelling. Video: Blessen Tom/PMC
PMC publishes the following media:
• An online general news and current affairs website called Asia-Pacific Report and PMC Online which focuses on media issues and research.
• Its own YouTube (more than 200,000 viewers) and Soundcloud channels.
• Pacific Journalism Review, a peer reviewed journal, the only New Zealand-based publication specialising in journalism, media issues, communication and diversity in the South Pacific, Asia Pacific, Australia and New Zealand.
PJR is ranked on the SCOPUS metrics database and is in its 25th year of publication and is hosted on the open access indigenous research platform Tuwhera at Auckland University of Technology.
• Pacific Journalism Monographs, a peer-reviewed research companion to Pacific Journalism Review, which publishes longer research projects in an online and booklet format.
• Southern Cross, a weekly radio programme on Pacific affairs run by the PMC on Radio 95bfm at the University of Auckland.
Strong links
The PMC also has strong links with the University of the South Pacific journalism programme (Fiji) and Gadjah Mada University's Centre for Southeast Asian Studies in Indonesia and the Asian Media Information and Communication Centre in the Philippines, and community publishing partnerships with organisations such as RNZ Pacific.
Professor Robie also mentioned PMC's three-year-old Bearing Witness climate change project and talked about its "outstanding results" by award-winning postgraduate students reporting environmental issues.
He screened the trailer of Banabans of Rabi – A Story of Survival, a short documentary by Hele Ikimotu and Blessen Tom that was premiered at the Nuku'alofa International Film festival last week.
The inaugural Oceans and Islands conference concluded today.
Sri Krishnamurthi and Blessen Tom of the Pacific Media Centre are working as part of a PMC partnership with the NZ Institute for Pacific Research.