The Maserati item from New Zealand's Newshub screened on EMTV News on 17 November 2018.
By Vincent Moses in Port Moresby
The Papua New Guinean state-owned media company EMTV has been forced to act against its wishes and media ethics to suspend one of the country's best reporters, their award-winning Lae bureau chief and senior journalist Scott Waide.
In an email sent to all staff of EMTV, the HR manager informed staff that EMTV management were forced by the government to take the action of suspending Waide.
READ MORE: The inside story of China's 'tantrum diplomacy' at APEC
The email said: "EMTV is addressing with the utmost importance and priority, the situation with regards to our senior news personnel, Scott Waide, over a story broadcast during last Saturday's news bulletin, 17th November 2018.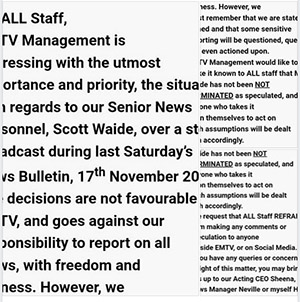 "The decisions are not favourable to EMTV, and goes against our responsibility to report on all views, with freedom and fairness. However, we must remember we are state owned and that some sensitive reporting will be questioned, queried and even actioned upon.
"EMTV management would like it known to all staff that Mr Waide has not been NOT TERMINATED as speculated, and anyone who takes it upon themselves to act on such assumptions will be dealt with accordingly…." 
The poor management is not to be blamed for this action. After all EMTV is now state-owned and must adhere to instructions from their owners who happen to be Prime Minister Peter O'Neill-led government.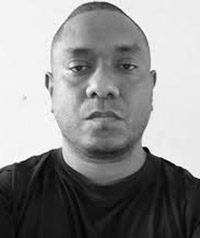 The challenge is now on Communications Minister Sam Basil who was a very strong critic of media control when he was Deputy Opposition Leader to see if he will maintain his stand as a strong advocate of free media and do something to save this senior news reporter.
This action by the dictatorship O'Neill PNC government is not new. The same thing happened in 2013 when very senior staff and reporters of NBC Television were sacked, suspended and demoted for reporting about O'Neill's nationalisation of OK Tedi copper and gold mine.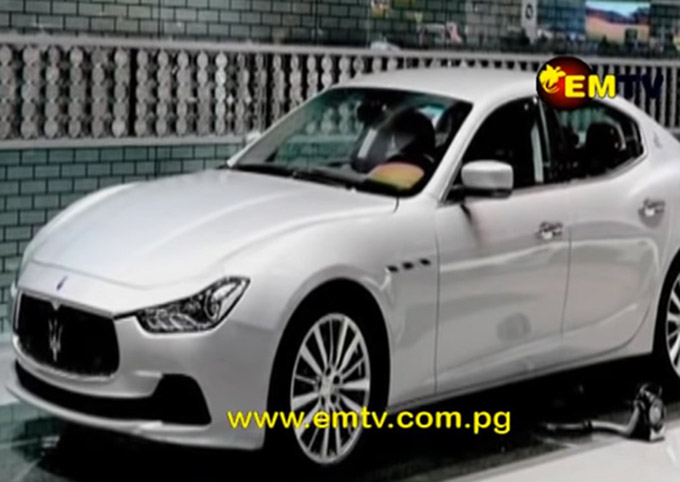 Peter O'Neill is acting like another Chinese dictator in Papua New Guinea by exerting control over both state-owned and private media to not report truths and facts that expose his government and their corrupt acts to PNG and the world.
This is a huge attack on media freedom in PNG and must be condemned by everyone both in government, opposition, media council, Transparency International, media organisations both local and international and everyone in PNG.
Pacific reaction
Reaction around the Pacific on social media to this action by EMTV has been widely condemned. Reaction included:
Dr Shailendra Singh, journalism coordinator of the University of the South Pacific, said: "That Scott Waide was suspended for carrying out his journalistic duty is despicable and deplorable, but not unexpected or unusual in PNG, where tensions between media and government are increasing in proportion to the rise in alleged corruption, with one story after another to report in quick succession, and government lashing out to prevent exposure and to warn and intimidate journalists."
The Pacific Media Centre director Professor David Robie described the action as "shameful and a blow to media independence and freedom of information in Papua New Guinea".
He said it was understood the item objected to by the PNG government was a NZ Newshub item about the Maseratis controversy rebroadcast by EMTV News on November 17.
Dr Robie said it was clear to anybody monitoring PNG affairs and issues that Scott Waide was one of the country's outstanding journalists with a great deal of courage and integrity, and an example to all reporters in the Pacific.
Dr Robie is also convenor of the PMC's Pacific Media Watch freedom project.