Banabans of Rabi: A Story of Survival – the trailer.
By Rahul Bhattarai
Nine years on the popular Flavourz Film Festival has grown and grown … with more than 170 people watching the screening of 15 student documentary and feature productions at Auckland University of Technology at the weekend.
The short films – ranging between 2min30sec and 12min – featured topics as wide ranging as birdlife, culture, ethnicity, matchmaking, migration, plastic pollution, racism, the Banabans of Rabi and the closure of Hato Petera College. Some were quirky and funny.

"Flavourz has evolved over the years. In the beginning it had a small screening and a small lecture hall, now we have got about a 170 people here today," said senior lecturer and film maker Jim Marbrook.
READ MORE: Banabans of Rabi short climate change documentary chosen for Nuku'alofa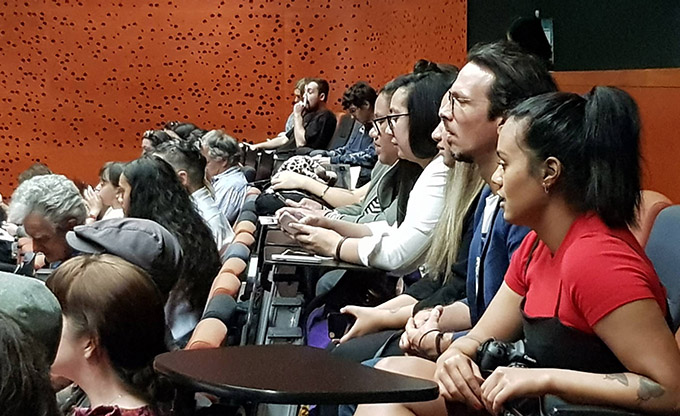 "it's a showcase of some of our really interesting work with the focus on diversity and culture."
Marbrook was one of the founders of the festival along with Tui O'Sullivan, Isabella Rasch and Pacific Media Centre director Professor David Robie.
"We got the idea to put on a film festival to celebrate diversity," said Marbrook
AUT has one of the New Zealand's leading school of communications with the latest facilities and highly experienced staff for the students to learn from.

A Migrant's Story, by Irra Lee, one of the films screened at the festival. Trailer
'Lucky students'
"In a Bachelors of Communications Studies programme students are very lucky because we have a very strong journalism school and we have screen production courses," said James Nicholson, curriculum leader and a senior lecturer for television and screen production.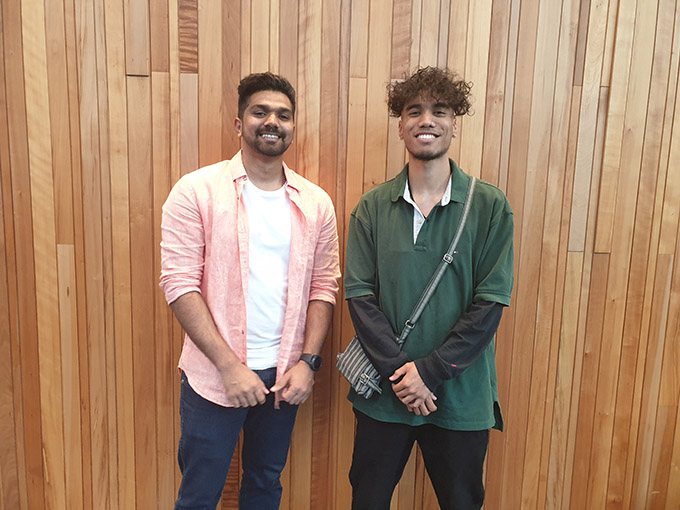 An 11 minute postgraduate documentary, Banabans of Rabi: A Story of Survival, by Hele Ikimotu and Blessen Tom, made as part of the three-year-old Bearing Witness climate change project, was one of the films screened.
It has been accepted as an entry in the Nuku'alofa Film Festival in Tonga later this month.
Banabans of Rabi shows the impact of climate change and on the remote northern island of Rabi in particular.
Hele Ikimotu was inspired to make this film in order to explore his own unknown Kiribati culture and the struggles of the people on the island where the Banaban people had been relocated by the British colonial government.
Such voices are seldom heard in the mainstream media.
"When it comes to climate change it is only about the bigger cities and the islands," Ikimotu said.
'Telling the stories'
"In Fiji, it's always about Nadi and Suva but not so much about the outer islands. So, I thought this would be a good opportunity to tell the stories of those who don't get the opportunity to talk about what they are going through.
"I had never really experienced that side of my culture, never knew too much about it," he said.
"So when the opportunity to go to Fiji came with the Pacific Media Centre, I used it to go to Rabi. I knew it was a difficult trip but if I put in some effort it could happen."
The trip from Suva to Rabi was 15 hours long.
"it was a very gruesome trip, with up to seven hours in a motor vehicle at a stretch, and a boat ride," said Blessen Tom.
Banabans of Rabi: A Story of Survival will be screened at the 2018 Nuku'alofa Film Festival in Tonga on November 22/23.

The inaugural Flavourz film festival in 2009.