By Hannah Sinclair of SBS in Lautoka
Fiji Prime Minister Voreqe Bainimarama says the country's restrictive media laws are not affecting next week's general election.
Journalists are free to criticise the Fiji government in the lead up to the election on Wednesday, according to Bainimarama.
During his FijiFirst party's final campaign rally in Lautoka over the weekend, Bainimarama told foreign journalists he had encouraged criticism of the government during the campaign.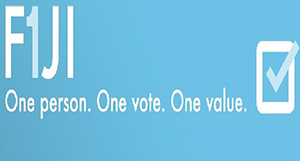 "Media freedom is here in Fiji. [If] anybody wants to criticise the government, they can criticise the government," Bainimarama told SBS.
Since leading a coup in 2006 and taking power, Bainimarama has overseen a strict tightening of Fiji's media laws.
Almost no criticism of the government is published or broadcast in Fiji with journalists restricted by the draconian 2010 Media Industry Development Decree.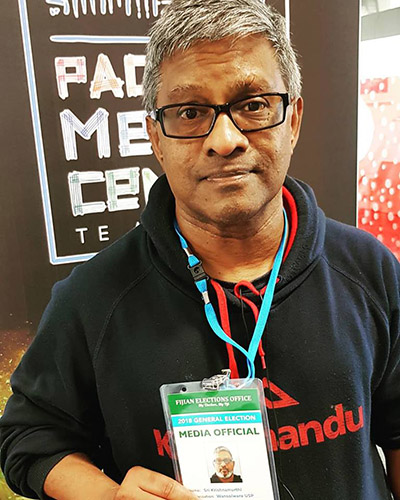 Violations of the decree are punishable by up to two years in prison.
'What the hell?'
"The media has been criticising the government, so what the hell are you talking about?" Bainimarama said when asked if media freedom laws inhibited the free and fair nature of the election.
Local journalists did not ask critical questions of the Prime Minister at the Lautoka rally.
Bainimarama was visibly irritated when asked by SBS if he was encouraging criticism during the campaign.
"I think you [can] go back to Australia," Bainimarama told SBS.
"Go back to Australia and then come back to Fiji and see what life is all about in Fiji."
The editor-in-chief, publisher and manager of one of the country's most popular news outlets The Fiji Times, along with the editor of the vernacular sister publication, were acquitted of spurious sedition charges earlier this year for publishing a letter that contained controversial views about Muslims in Nai Lalakai.
Fiji's election will be held on Wednesday with Bainimarama up against another former coup leader, Sitiveni Rabuka who is accused of starting off the "coup culture" with his own two coups in 1987 and is now leading the main opposition SODELPA party.
Media blackout
A 48-hour media blackout comes into force at midnight tonight until polls close, which will see all signage and campaign activities cease.
International media watchdog Reporters Without Borders ranks Fiji in 57th place – out of 180 nations – in its 2018 World Press Freedom Index. The group points in particular to the impact of the 2010 decree.
"Coverage of the 2018 parliamentary elections will be a decisive test for Fijian press freedom," the organisation said in its index.
Hannah Sinclair is an SBS journalist covering the Fiji general election.