Philippine military leaders refuse to follow President Rodrigo Duterte's order to arrest outspoken critic Senator Antonio Trillanes. Jamela Alindogan reports from Manila. Video: Al Jazeera
By Camille Elemia of Rappler in Manila
Opposition Senator Antonio Trillanes IV says only death and isolation can stop his criticisms against Philippine President Rodrigo Duterte.
"Probably they'll have to put me away physically – either killing me or isolating me from the rest of the world," Trillanes said in a Rappler Talk interview, when asked what would make him cease going against the President.
Trillanes said he was not afraid of death, as he again claimed that the President wanted him dead.
WATCH: Rappler interview with Trillanes on his fight for democracy
"I don't fear death per se. It's just one of the scenarios that they have and in fact we already validated that a few times – that Duterte really wants me killed. So it's there on their table of options to get rid of somebody like me," Trillanes said in the interview on Friday.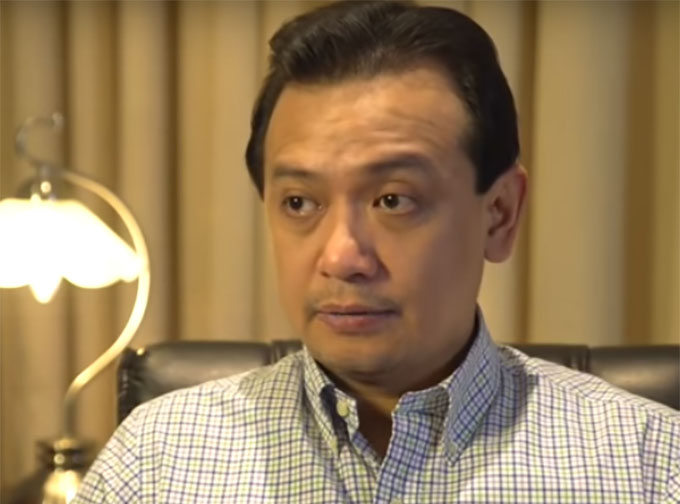 The opposition senator said he had been asked several times why he was a fierce Duterte critic and he always had the same answer.
"It's really quite easy to just pledge your support to somebody like Duterte and have an easy life, right? For some reason, I can't just do that. There's this inner sense of duty to do what I'm doing," he said.
The senator is one of the most consistent and fiercest critics of Duterte since the 2016 presidential election campaign, and had since accused the President and his family of amassing billions in illegal wealth. The Dutertes have repeatedly denied this.
Bank waiver challenge
Trillanes repeatedly challenged Duterte to sign a bank waiver to allow scrutiny of his bank accounts but the latter has refused to do so.
In June 2017, Trillanes and Magdalo Representative Gary Alejano filed before the International Criminal Court (ICC) a supplementary complaint against Duterte over the thousands of extrajudicial killings brought about by Duterte's drug war.
The ICC, born out of the Rome Statute, is an intergovernmental and international tribunal which investigates genocides, war crimes, and crimes against humanity.
The ICC started "preliminary examinations" to determine whether there is sufficient evidence to establish that the case against Duterte would fall under its jurisdiction. In response, Duterte withdrew the Philippines from the treaty – the subject of oral arguments in the Supreme Court.
Duterte issued Proclamation 572, ordering the revocation of the amnesty that then-president Benigno Aquino III granted to Trillanes in 2011.
Duterte also initially ordered the Armed Forces of the Philippines and the Philippine National Police to immediately arrest the senator even without a warrant. They, however, refused, saying they would defer to civilian courts.
Trillanes questioned Duterte's order before the SC. The SC denied the senator's request for immediate relief via a temporary restraining order but asked the Office of the Solicitor General to respond to the senator's main petition.
Trillanes has been defiantly staying in his Senate office for more than a week now, as two Makati City Regional Trial Courts have yet to act on the justice department's requests for arrest warrants against him.

Camille Elemia is a journalist working for the independent online news website Rappler.