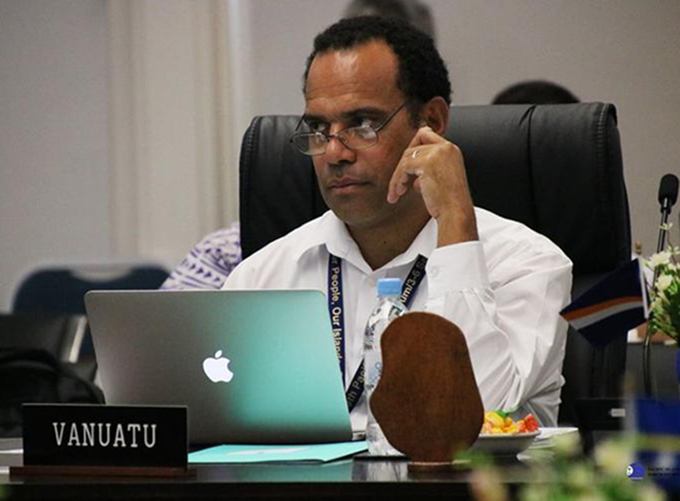 By Royson Willie in Port Vila
The Pacific Islands Forum has supported "constructive engagement" with Indonesia over "elections and human rights" at this week's leaders summit in Nauru.
Just before the final communique was released by the Forum Secretariat, Vanuatu's Foreign Affairs Minister, Ralph Regenvanu who was in Nauru, said in a telephone interview with Kizzy Kalsakau from 96 Buzz FM News that he hoped West Papua would be included.
Item 33 of the Forum Communique states:
"Leaders recognised the constructive engagement by Forum countries with Indonesia with respect to elections and human rights in West Papua (Papua) and to continue dialogue in an open and constructive manner."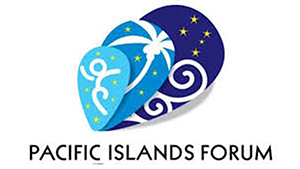 Regenvanu said Vanuatu would be putting forward a resolution before the UN General Assembly next year for West Papua to be relisted on the agenda of the UN Decolonisation Committee.
He said for this to happen, it would need the support of the majority of the General Assembly, which means 100 countries would have to vote in support of the resolution.
"We are now putting up this resolution next year," Regenvanu said.
"We have informed all Pacific Islands Forum member countries that we are doing this and we will be asking for their support when it comes to the UN General Assembly next year.
"Already, as minister of foreign affairs at the Pacific Islands Forum Foreign Ministers meeting in Apia last month, I informed all my colleague foreign ministers that Vanuatu was going to do this and I asked for their support," Regenvanu said.
'Eight or nine' countries in support
He said it was already clear that the resolution would not get support from Australia, Fiji and Papua New Guinea but around eight or nine other countries in the Pacific were in support.
Regenvanu said Prime Minister Charlot Salwai had told him before the leaders' retreat at the Forum meeting that he would raise the issue of West Papua with the Forum leaders.
Other regional priorities cited in the communique are:
Leaders recalled their 2017 decision on a regional security declaration and endorsed the Regional Security Declaration to be known as the Boe Declaration.
Climate change presents the single greatest threat to the livelihood, security and wellbeing of Pacific people.
Leaders reiterated their commitment to ensuring the long-term sustainability and viability of the region's fisheries resources.
Leaders acknowledged the urgency and importance of securing the region's maritime boundaries as a key issue for the development and security of the region, and
Leaders expressed their grave concern with the increasing incidence of non-communicable diseases (NCDs), noting that NCDs now represents the leading cause of premature deaths in the region.
Asia Pacific Report republishes selected Vanuatu Daily Post items with permission.