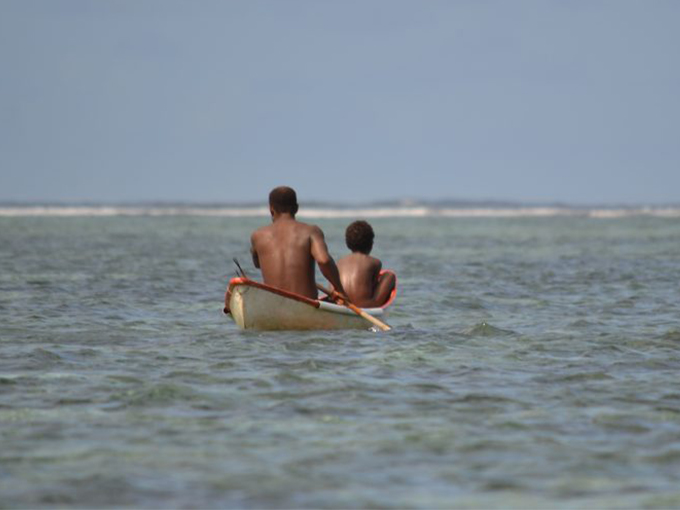 Climate change issues seem to loom larger than the impending Fiji general election in the minds of University of the South Pacific students. Pacific Media Centre's Sri Krishnamurthi speaks to students about their thoughts.

COP23, which refers to the 23rd annual Conference of the Parties to the 1992 United Nations Framework Convention on Climate Change (UNFCC), and Fiji holding the presidency over the last year is the reason university students in Fiji are alarmed at the rapid changes in their environment.
"As someone from the Pacific, there is a strong concern about climate change. The thing which I see in the Pacific as part of climate change is the burden that it is not of our own doing, but unfortunately, we are the losers who are putting it out there," says Mohammed Ahmed, a Bachelor of Arts student at the regional University of the South Pacific.
"For example, in one of the conventions in which all the countries are represented, there is a decision made to reduce carbon emissions by 10 percent.

"To countries like China and America, which are industrial nations, that's applicable but to a country in the Pacific which has a substantially insignificant carbon footprint that wouldn't apply."
Climate change is foremost on the minds of USP students rather than an impending Fiji general election that has still not had a declared date.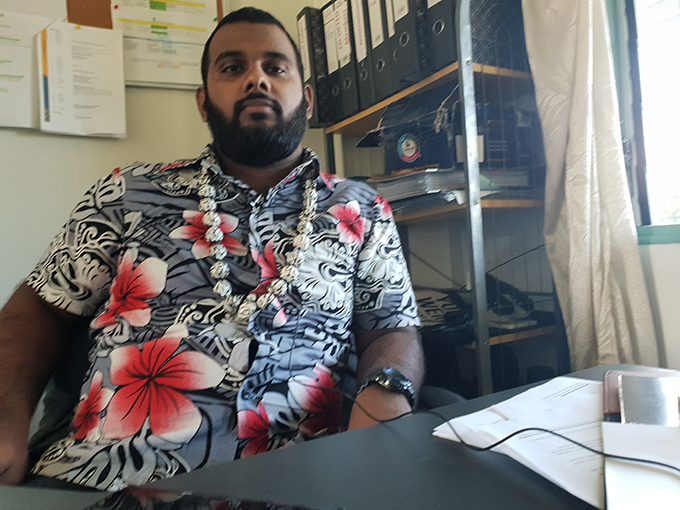 Koroi Tadulala, a final-year journalism student, is deeply concerned about what climate change means for his generation.
"For the young generation, the issue today is climate change because there is strong focus on Fiji," he said.
"One of the major highlights that I want to point out is the presidency [held by the Prime Minister of Fiji, Voreqe Bainimarama] of COP23 last year, its Fiji's advocacy on climate change, and the talanoa concept that was developed and has now become a global thing.
Talanoa dialogue
"I am very concerned about the environment. I took part in the talanoa dialogue. I was at COP23 in Bonn, Germany, as a youth ambassador.
"It was really interesting because we got a global perspective in one confined space. We had leaders brainstorming solutions and innovative ways which we can combat this global issue."
Regardless of the politics of Fiji, he had nothing but praise for the way his Prime Minister handled himself on the world stage.
"I'd say he has delivered very well as president of COP23. He still continues to fight climate change and he remains active about the issue."
It worries Elizabeth Osifelo, who hails from the Solomon Islands, because she observes the rising sea levels each time she goes home from Suva.
"I am concerned because I come from a low-lying area, which is by the sea. I always go back home during Christmas and every time I go back, year after year, I can see changes," she said.
There are similar concerns voiced for the environment in the Solomon Islands.
Eliminating plastic
"I know a lot of Pacific Island nations are in the process of eliminating plastic bags and rubbish like in Fiji and Vanuatu, which has taken the lead in banning plastic bags.
"I hope that the Solomon Islands will come that soon so that we are more active in the way we look after our environment," she said.
Kritika Rukmani from the nearby tourism mecca of Pacific Harbour could not put it more succinctly.
"I am very passionate about climate change. We, as an island nation, should be concerned because we are very small compared with other countries. We will sink at a faster rate than anyone else," she said.
Adi Anaseini Civavonovono believes that individuals cannot shirk their responsibility and leave it all to the authorities or the private investors.
"How we look after the environment is up to individuals we cannot depend on government initiatives or climate change financiers. Climate change is a concern not only for Fiji but for the Pacific region because we are the most affected," she summed up.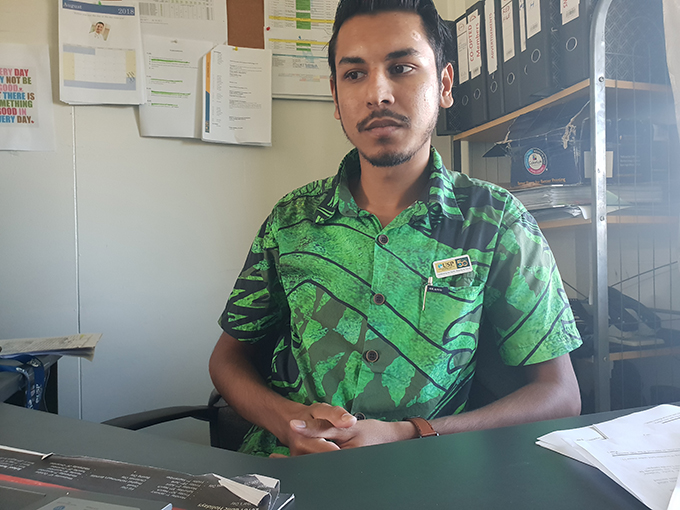 Keynote speaker
Having travelled near and far in the past two years and being involved in the NGO sector, Aneet Kumar was invited to Auckland last month to be the keynote speaker at the Peace Foundation's Auckland Secondary Schools' Symposium.
Working and studying at the USP, he takes a wider view on the subject.
"As a young person who has been to a number of countries, I can say Fiji has made significant progress in terms of representations on international bodies and agencies like the United Nations. That is one way of dealing with threats to our futures," said Kumar.
"This week I was reading about our permanent representative to the UN [Satyendra Prasad], who had raised his concerns at the UN Security Council's Peaceful Mediation process, on the importance of the UN Security Council to consider rigorously and debate climate change issues and issue of disputes between countries. Hopefully something good comes out of it."
Perhaps the last words on the touchy topic for students comes from Mohammed Ahmed who aptly sums up, "As a person that is concerned about climate change, we have talked a lot but we have dragged our feet as well".
Sri Krishnamurthi is a journalist and Postgraduate Diploma in Communication Studies student at Auckland University of Technology. He is attached to The University of the South Pacific journalism programme, filing for USP's Wansolwara News and the AUT Pacific Media Centre's Asia Pacific Report.