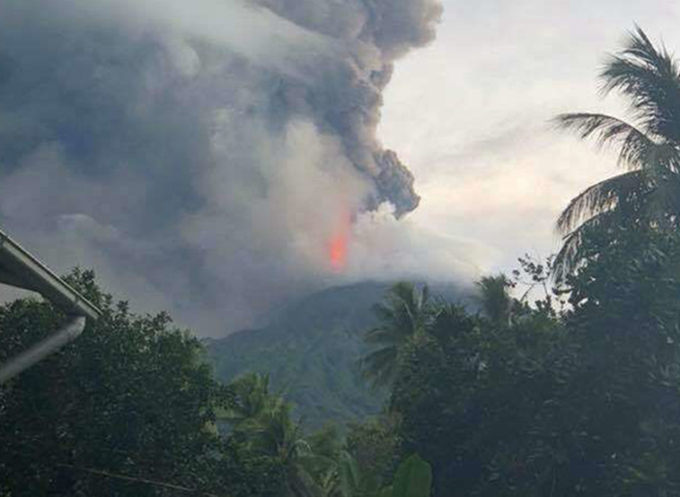 By RNZ Pacific
The president of the Pacific Islands News Association says he is appalled and disappointed by an attack on Papua New Guinea journalist Dorothy Mark, who travelled to Manam Island on Saturday to cover the latest volcanic disaster.
Efforts are underway to evacuate about 5000 people from the island.
The president, Kora Nou, who is also the managing director of PNG's National Broadcasting Corporation, said Mark suffered facial injuries when the boat she and other journalists had used to travel to the island was taken away.
Nou said they had to walk for an hour to the next village to hitch a ride back in the early hours of Sunday morning.
He said Mark risked her life to travel to Manam to ensure the world appreciated the latest calamity to befall Manam Islanders
"It is such early reporting and awareness by our journalists that can trigger quicker evacuation of our citizens, as well as much-needed relief assistance.
"The reported unprovoked assault on Ms Mark, who received facial injuries, should therefore be condemned in the strongest terms and those responsible be arrested and charged," he said.
Nou also stated his concern over online abuse targeted at Samoan journalist Lani Wendt Young, the editor of the Samoa Planet online.
"Online abuse is serious and we hope that service providers can put in place controls that would prevent this from happening," Nou said.
This article is republished under the Pacific Media Centre's content partnership with Radio New Zealand.