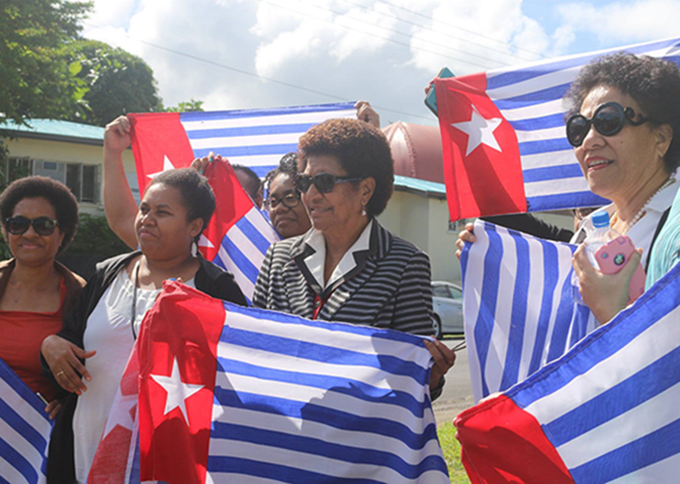 Pacific Media Centre Newsdesk
Fiji's Opposition Leader Ro Teimumu Kepa has called on the government of Fiji to "stop its betrayal" of the people of West Papua.
She said the government should strongly support the inclusion of the territory in the United Nation's Decolonisation List at next year's UN General Assembly.
"Vanuatu has taken a courageous decision to seek freedom for the West Papuans through the UN," Ro Teimumu added in a media statement.
READ MORE: Fiji opposition leader calls for regional solidarity and support for West Papua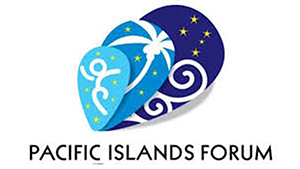 Vanuatu is pushing for support from the Pacific Islands Forum (PIF) which is meeting in Nauru next week.
Fiji's official stance over the region has been to regard the future of the twin Melanesian provinces of Papua and West Papua as an internal matter for the Indonesian government.
Indonesia invaded the former Dutch colony in 1962 and established rule by a controversial UN-sanctioned "Act of Free Choice" in 1969 that has been widely criticised as a flawed process and achieved by coercion.
West Papuans have continued to struggle for self-determination since then.
"I call on Fiji and other regional governments to demonstrate solidarity with this cause. It is time to stand up and be counted, " Ro Teimumu said.
'True Melanesian brother'
"I thank and salute Prime Minister Charlot Salwai of Vanuatu for showing real leadership, and for being a true Melanesian brother to the West Papuan people. The SODELPA opposition in Fiji is behind him in his mission.
"A SODELPA-led government will put its weight behind West Papua."
Fiji is due to have an election this year but the date has not yet been called.
Ro Teimumu said Fiji's government and its Prime Minister Voreqe Bainimarama were outspoken advocates for Melanesian unity.
"Despite this they have stabbed the indigenous Melanesian people of West Papua in the back by refusing to support their quest to be released from the colonial control of their homeland by Indonesia," she said.
"Their behaviour towards the oppressed West Papuans is shameful.
"How dare the Prime Minister speak so glowingly of Melanesian brotherhood when he and his government have completely sold out their West Papuan kin to Indonesia?
'Afraid to challenge'
"The truth is that they are afraid to challenge Indonesia's sham claim to sovereignty over West Papua. They should have the courage to follow Vanuatu's example.
"The West Papuan struggle is known here at home, throughout the region and around the globe – our silence and that of our neighbours is deafening.
"For more than 50 years, the indigenous people of West Papua have struggled for self-determination.
"It is immoral for the region and international community to look the other way and deny the people of West Papua the liberty to decide for themselves how they wish to be governed.
"There is little that we can do to reverse our past failure to support the people of West Papua; however we can do something now and in the future to make amends for our past failures."
Fiji is due to hold elections this year – but a date has not yet been set – and West Papua is expected to be an issue.