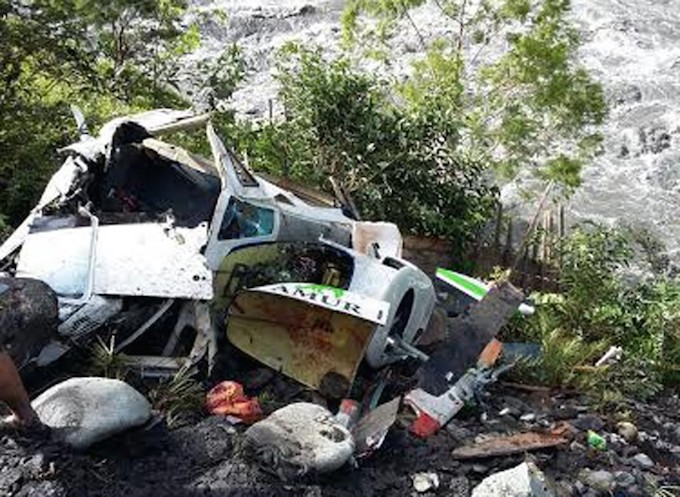 By Nethy Dharma Somba in Jayapura
A plane crashed in the mountainous Gunung Menuk area in Pegunungan Bintang regency of Indonesia's Papua province on Saturday, killing eight people on board, including the pilot and co-pilot  – but a 12-year-old boy survived.
Rescuers who reached the aircraft at dawn said they found the boy alive among the wreckage.
The crash was near Oksibil close to the border with Papua New Guinea.
"The survivor, identified as J, 12, has been evacuated from the crash site and taken to a hospital in Oksibil district to receive treatment for his broken right hand," Pegunungan Bintang police chief Adjunct Commander Michael Mumbunan said yesterday.
He said the victim's bodies were also being transported to Oksibil.
The Swiss-built plane, operated by PT Martha Buana Abadi, was found on Sunday at 6.15 am local time, according to Jayapura Search and Rescue Agency spokesman Yadianto.
The plane departed from Tanah Merah airport in Boven Digul on Saturday at 1.42 pm and was scheduled to arrive at Oksibil airport at 2.20 pm.
"It took eight hours for search and rescue personnel to reach the crash site – comprising a two-hour drive and a six-hour trek through Kampung Okatem to Gunung Menuk," Yadianto said.
In 2015, a Trigana Air twin turboprop plane crashed near Oksibil, killing all 54 on board.
Nethy Dharma Somba is a Jayapura-based reporter of the English-language Jakarta Post.