Bearing Witness talks to ePOP climate change video makers. Video: Pacific Media Centre
By Hele Ikimotu with visuals by Blessen Tom in Suva
Ten students from the University of the South Pacific have captured the effects of climate change on their smartphone devices.
The task was organised through an eParticipatory Observers Project (ePOP) workshop last month by members of the ePOP network based in France.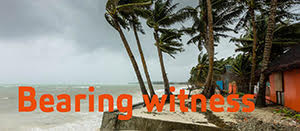 The ePOP project was established by RFI Planète Radio, along with the IRD (National French Research Institute for Sustainable Development). The project aims to raise awareness about climate change through videos produced by young people.
The workshop at USP was over four days, with the first part of the workshop developing the students' filming and editing skills. The students then applied these skills to produce videos about communities affected by climate change.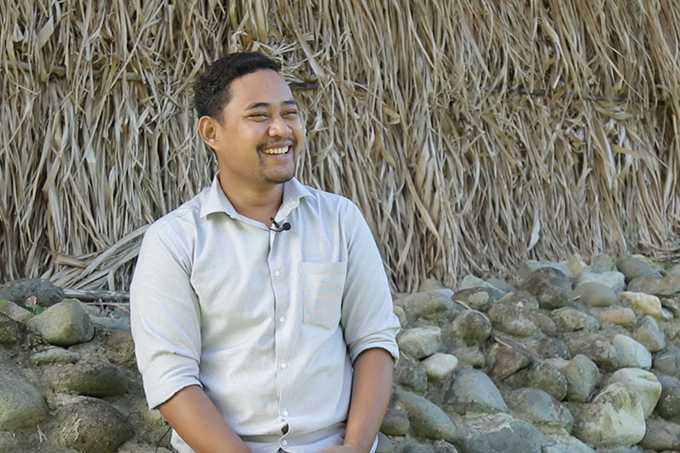 Bigger platform
Koroi Tadulala, a third year Fiji journalism student took part in the ePOP project both last year and this year.
"I joined ePOP because I've always been keen about climate change and the environment. I had been writing climate change stories since I started first year.
"Ever since then, I've been following up stories on climate change and then ePOP came around. I thought it would be a good opportunity for me to put my skills to use and address this issue on a bigger platform."
The Fijian student bears a close connection to the effects of climate change as his own village is affected by sea level rise.
He said it made him want to be an activist in spreading "the word of climate change".
"As part of the ePOP project, we go to the grassroots level and sit down with a lot of community members and ask them to share their stories with us," he said.
Tadulala said it was a great opportunity to produce and share the stories to a wider audience.
'Amazing' response
"We brought out some of the stories that we didn't really know about and now people are reacting to it. It's amazing to see how people take it in."
Tadulala created a video story on the effect of the 2016 Cyclone Winston on food security and a story on how the Fiji village of Nabudakra thinks they should strengthen their faith with God to reduce the impact of cyclones.
He said a project like ePOP catered to the digital era and encouraged young people to engage with issues around climate change.
"We create short videos from two to three minutes long so it enables them to go through the whole video without being bored.
"We decided to put this out on social media, especially because most of the people are using social media networks and it's only smart to use that platform to put out the word of climate change."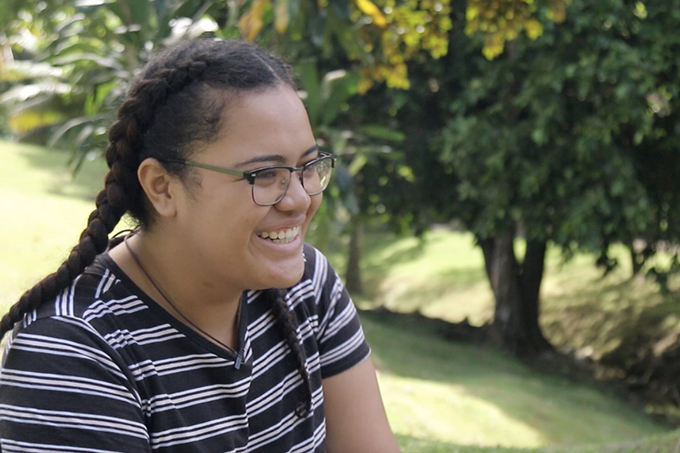 Filmmaking interest
Mia Kami, a law student at USP, also took part in the ePOP workshop out of an interest for filmmaking.
The student, of Tongan descent, said the ePOP team had shared that awareness of climate change issues faced by the Pacific was not as strong in Europe.
"Their [ePOP's] goal was to spread awareness of climate change in Europe, so the videos that we did were based on climate change.
"I think because it was from a student in the Pacific, it would be a lot more heartfelt so people would understand it more from a Pacific point of view," said Kami.
Kami and a few other students went to a fish market and interviewed vendors to get their perspective on how climate change affected fisheries.
She said she was surprised at what their idea of climate change was and how it affected them.
"The first lady we interviewed, her definition of climate change was that it's bad weather.
Water pollution
"She believes that the bad weather is making the fishermen stop fishing, so they don't fish and she doesn't get to buy fish from them so she can sell. So that's how she said that climate change affected her."
Speaking of another vendor she interviewed, Kami said the vendor did not think overfishing was an issue and felt that it was water pollution.
"I feel like a lot of the media coverage that we do based on climate change, it doesn't reach as far as their areas because a lot of the vendors are based in rural areas.
"I feel like the proper research on it doesn't reach that grassroots level so I think if people took climate change into the more grassroots level, it would give them a totally different perspective."
Kami enjoyed the ePOP project and the process of producing the video story. She said it was important for young people to make themselves aware of climate change.
"It's our future. I think it's important that we make an attempt to lessen the damage that we're going to face in the future," she said.
"What we can do now is so essential. If we know more about it, it makes so much of a difference. It all starts with ourselves."
Hele Ikimotu and Blessen Tom are in Fiji as part of the Pacific Media Centre's Bearing Witness 2018 climate change project. They are collaborating with the University of the South Pacific.