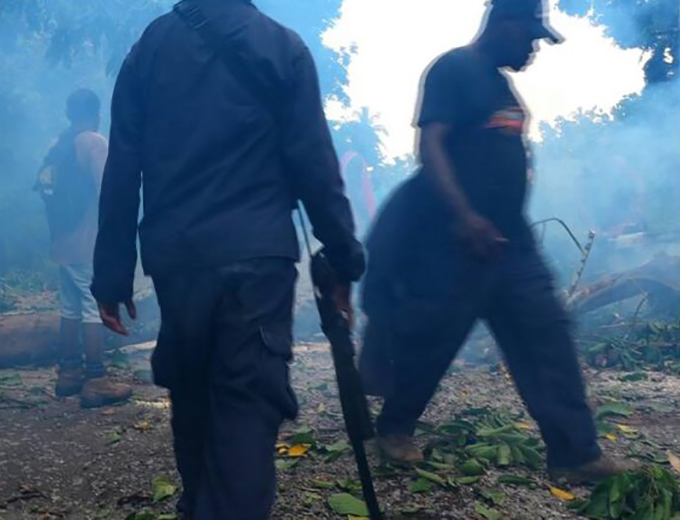 By Scott Waide in Madang
Two people are dead and a Papua New Guinean policeman is in critical condition in hospital after being wounded in clashes yesterday near Madang town.
The policeman, a senior constable, was trying to negotiate with local people who were protesting when he was slashed on his head and neck.
Police at the scene said the group of mainly local people was angry over harassment they had suffered on Friday at the hands of relatives of a teacher who had been beheaded at Bau on the Lae-Madang Highway.
Police said the locals were angry because they were not connected to the teacher's killing.
After the initial confrontation, the crowd left, then regrouped just after midday yesterday.
As police were called in, locals felled a tree and blocked off Gum Bridge.
They also damaged the town's water supply equipment near the bridge, and burnt an unmarked vehicle used by police.
The five officers in the vehicle were left unharmed.
Award-winning journalist Scott Waide is the Lae bureau chief on EMTV News and began his career with EMTV in 1997 as a news and sports reporter and anchor.