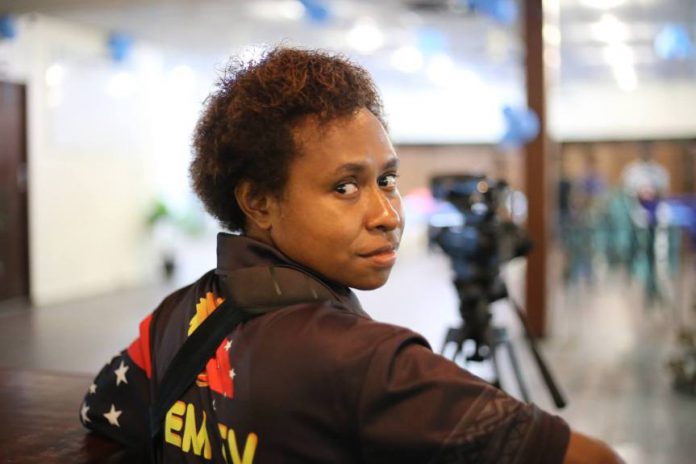 OPINION: By Martha Louis in Madang, Papua New Guinea

Madang, today, is arguably Papua New Guinea's province with the highest recorded crime rate in the country.
Madang has been making headlines for all the wrong reasons.
Crime has increased significantly in the last eight years and most of those involved in the criminal activities are still walking around freely.
People are demanding that police and the elected members of Parliament solve the rise of criminal activities in the province.
But it is also time that everyone, including communities and government departments, take ownership of the problem too.
In June last year, I went with Madang police into the Transgogol area to report on the killing of an elderly man where several houses were also burnt.
Police explained that the fighting had started in 2015 following the sexual assault on a young girl.
Sporadic fighting
Sporadic fighting had been ongoing in the area with brutal results.
Police had not been able to arrest suspects involved in the killing and the ongoing clash since 2015.
This, they said was because the local people were not cooperating with police in handing over suspects or providing information to assist police arrest perpetrators.
This has also been happening in the other parts of the province.
People are not handing over criminal elements or providing vital information to police to assist them with their job.
Last month, the Acting Provincial Police Commander, Senior Inspector Jacob Bando, announced there had been an increase in the number of murders.
At least one murder or robbery reported every month. Daily reports from stakeholders indicate the figure is higher.
In Bogia district, a man was killed after he was suspected of practising sorcery.
Robbing major supermarkets
Criminals are robbing major supermarkets within the town vicinity and escaping on boats.
These criminal activities are taking a toll on the public who are angry about the situation.
While the public are waiting for their elected members and police to solve those problems they also forget they can also help.
Yes, police have the duty to maintain law and order. But we, the public, also have the duty to our children, our province to report those who commit crimes.
Those very people who we protect and shelter in our communities will one day turn on us. They will rob us or even worse – kill us.
Because we take pity on them when we should have hand them over to police when we have the chance to do so.
While I try not be being biased as a female journalist working in Madang, I can state from a position of authority, that police cannot do everything without the cooperation and support from us the citizens.
Senior police officers I have interviewed admit they face serious problems like manpower shortages and housing problems. They work in rundown police stations, use old police vehicles and the list goes on.
Those problems exist and the noncooperation from citizens in helping them put criminals behind bars makes their job more challenging.
If you want to help Madang regain its one time a time tag "as beautiful Madang", the change should start with us before we look any further or point fingers.
Martha Louis is the Madang staff journalist of EMTV News. This article was originally published on Scott Waide's blog My Land, My Country.