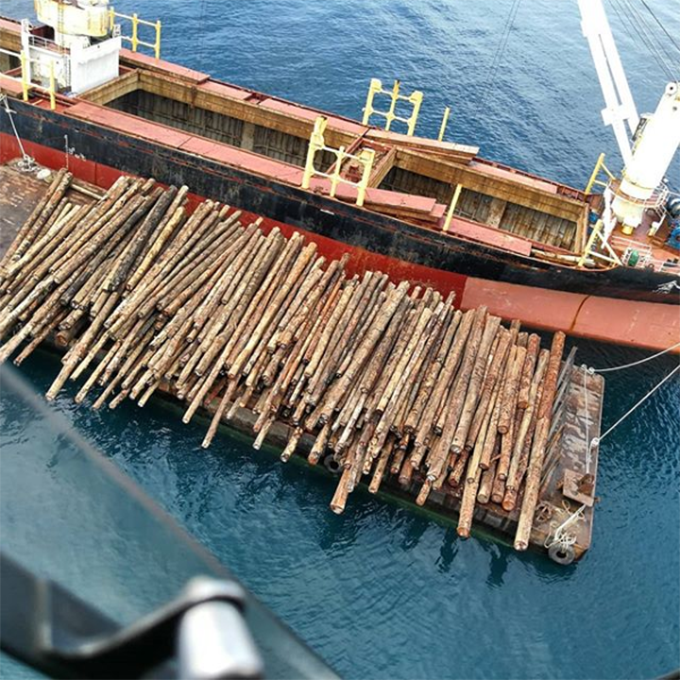 By Scott Waide in Port Moresby
Over the course of the past month, Oro Governor Gary Juffa has been at the forefront of a crackdown on illegal loggers in Collingwood Bay of Oro Province.
The operation has gathered a lot of public support from people who have been subjected to various injustices, including company workers and landowners.
Up to 16 foreign workers have been arrested. Police have also impounded machines and other equipment.
READ MORE: Governor Gary Juffa speaks out against 'criminal logging cartels'
"They were in fact quite relieved that we got to them," Juffa said. "Apparently, they had not been paid."
According to the Oro Governor, the Forest Minister cancelled permits to the operation.
However, the operation is still continuing with logs being shipped out of the province.
Theft of resources'
Juffa has also hit out at the PNG Forest Authority for its complacency:
"Our investigations reveal that PNGFA is negligent in its efforts and has been facilitating the theft of our forest resources for decades.
"It is complicit in the transnational crimes being committed and those who process the paperwork are in fact accomplices.
"PNGFA is, in fact, failing miserably, in its mandate and is in fact assisting transnational criminal cartels steal our forest resources. What is the point of an organisation we pay for with our taxes to serve transnational criminal cartels and sell us out?"
Collingwood Bay was one of the first areas marked as a Special Agriculture Business Lease (SABL). Landowners protested and took the matter to court and won.