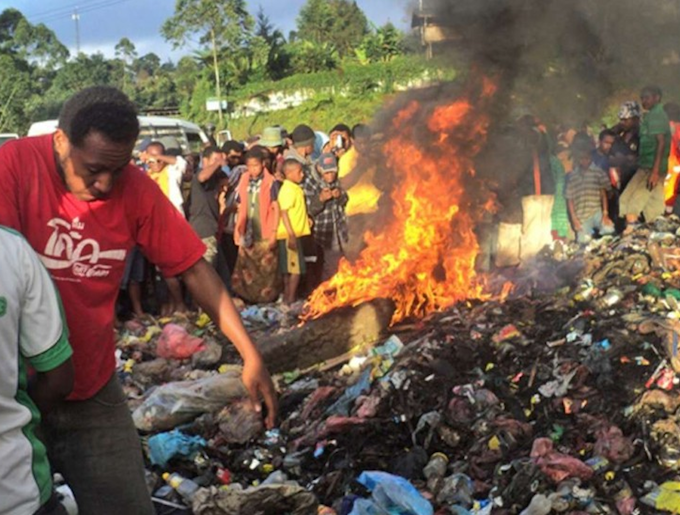 By Grace Auka Salmang in Port Moresby
Post-mortems should be compulsory in alleged sorcery-related deaths, says Papua New Guinea's National Doctors' Association (NDA).
Legislation must be enacted by Parliament to require autopsies, or post-mortems, to be performed to confirm cause of death, NDA president Dr James Naipao said yesterday.
"Perpetrators who harm or murder an innocent person must be dealt with severely by the courts. In this way, sorcery related attacks and deaths can be stamped out," Dr Naipao said following recent attacks and deaths of alleged sorcery "practioners", or sangumas.
He said belief in sorcery and sorcery as the cause death were primitive beliefs implanted and entwined in people and cultures since the beginning of time, and they were worldwide beliefs.
In a number of cases, these accusations were a result of someone in the village getting sick or dying unexpectedly, Dr Naipao said.
"In the West, this belief has died down due to evolution of medicine and knowledge.
"In Africa, Asia and some parts of the Pacific, despite modernism, belief in sorcery has not departed the people and the cultures that made them who they are.
"In PNG, a country of 1000 languages and more than 1000 tribes, sorcery and sanguma beliefs are embedded in a few cultures in certain regions of the country," he said.
'Ritualistic madness'
He said however, with intermarriages and claims of purchase of this "ritualistic madness" for security and revenge, sorcery belief was now becoming a countrywide belief.
He said it took the West almost 600 years to change its mindset.
"Cause of death is usually and commonly from an illness and trauma, it can be accidental, intentional or self-inflicted.
"At a very old age, death is also unavoidable and when death becomes unexpected, our primitive evolved mind, despite how educated we are or not, will point out sorcery as the cause of death."
According to a study by the Divine Word University, PNG's National Research Institute and the Australian National University, in the past 20 years, there has been an average of 30 sorcery-related deaths and 72 incidents of torture reported in the local newspapers each year.
Naipao said this was a huge challenge and a burden that PNG was facing at present.
"Slowly as Papua New Guineans transit to what is in the West now, sorcery will slowly die out with the same time span as the West presumably," he said.
Grace Auka Salmang is a reporter with the PNG Post-Courier.