"Together, we must take action to protect our world" – Shalvi Shakshi's inspirational climate story. Video: UNICEF
Pacific Media Centre Newsdesk
Greenpeace has called for climate leadership to emerge from the Pacific COP, saying leaders must listen to the need for urgency and transform their energy and land-use systems.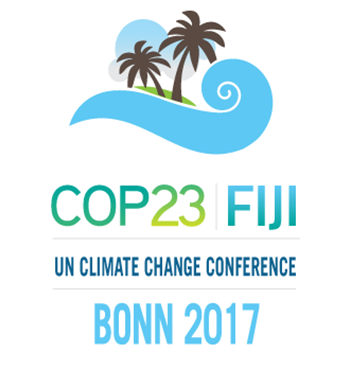 The Trump administration failed to stop the global climate talks from moving forward, despite its announcement to withdraw from the Paris Agreement.
But the world is still in urgent need of action, says Greenpeace.
Jens Mattias Clausen, head of Greenpeace's political delegation in Bonn, Germany, said:
"Leaders must now go home and do the right thing, prove that they have listened to the voices of the Pacific, with all their hurt and hope, and understand the urgency of our time. Talk is not good enough and we still lack the action we need.
"We call on France, Germany, China and others to step up and display the leadership they claim to stake. Clinging to coal or nuclear power and parading as climate champions while failing to accelerate the clean energy transition is nothing but bad faith."
Failed to deliver concrete support
This year's COP placed heightened attention on climate impacts and the need for accountability, but failed to deliver the concrete support that a small island COP should have, Clausen said.
"We welcome the focus on enhanced ambition and the inclusion of pre-2020 climate action in the design of next year's stocktake, the Talanoa Dialogue. This will form part of Fiji's legacy and it is imperative that the dialogue will not just be a discussion but actually lead to countries ramping up their climate targets.
"Bonn still leaves a daunting task of concluding the Paris rulebook next year. Countries need to rediscover the political courage they had in Paris to complete the rulebook on time."
A deal to break a deadlock in Bonn over the languishing pre-2020 climate action from developed countries and to anchor it in coming climate talks must now prove pivotal in forging additional ambition.
Country and region views:
The Pacific
"The Pacific has been dealing with the devastating impacts of climate change for years so time is a luxury we do not have. While leaders talk, we face the effects. It's time for leaders to live up to their promises," said Pacific Island representative activist Samu Kuridrani.
United States
"We have seen the true face of America here, exposing how Trump and his regressive fossil fuel agenda are outnumbered by those who proclaim with one voice, 'America is still in'. It's been abundantly clear here that despite Trump, climate action continues. World leaders must now categorically reject any proposed weakening of America's commitments and hold the US administration to account if it reneges," said Greenpeace USA climate campaigner Naomi Ages.
Germany
"This COP saw Germany drastically lose credibility and leadership on climate action. Chancellor Merkel's disappointing speech failed to align Germany with a coalition of progressive nations stepping away from coal, raising doubts if Germany is committed to the ambition of the Paris agreement. Only by deciding on a coal phase out will the new government be able to reach its climate targets for 2020 and 2030," said Greenpeace Germany executive director Sweelin Heuss.
China
"The Pacific COP has been a way-station in China's aspiration to become a climate leader. The transformation from a developing country to a responsible global power takes time and courage, but climate leadership demands urgency. In 2018, eyes will increasingly turn to China to enhance the country's climate ambition and help conclude the Paris rulebook," said Greenpeace China climate policy adviser Li Shuo.
Southeast Asia
"The voices from the climate frontlines have spoken in the Pacific COP. But how much have those who are historically most accountable for climate change listened? Those least responsible for climate change are suffering the worst impacts and this great injustice must be addressed. Governments and corporations must urgently change their policies and practices to avert climate-related human rights harms," said Greenpeace Southeast Asia executive director Yeb Saño.