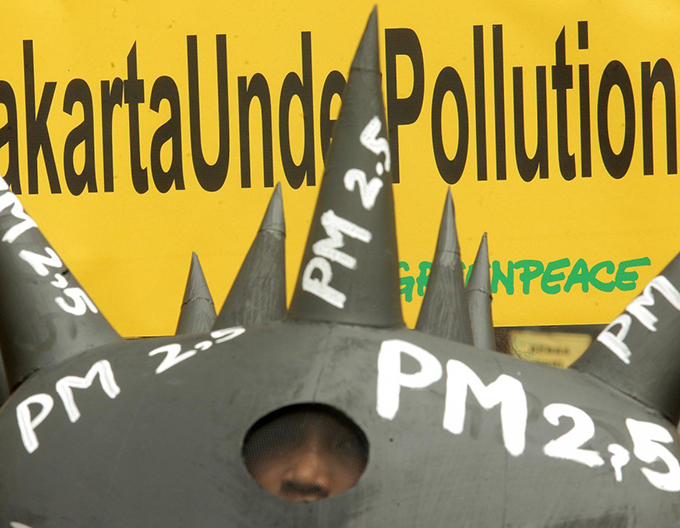 Pacific Media Centre Newsdesk
Jakarta will be surrounded by more than 10 coal-fired power plants (PLTU) within a 100km radius, which could lead to premature deaths, Greenpeace Indonesia has reported.
The report entitled Silent Murder in Jakarta predicted that the presence of the PLTU could cause 10,600 premature deaths and 2800 low weight births a year in Greater Jakarta areas.
Jakarta is already surrounded by eight PLTUs. The other four will begin operating between 2019 and 2024 and another one, which is currently operating, will be expanded in 2019.
Greenpeace Indonesia's climate and energy campaigner Didit Wicaksono said on Tuesday that the city's air quality was bad, and it was mostly caused by transportation and housing.
"But the fact is, it's not only transportation that damages the health of Jakarta's residents and their children, it's also large capacity PLTUs in Java, specifically around Jakarta, and two steam and gas power plants [PLTGU] in Jakarta," Didit said in a statement.
"Pollution generated from the power plants has also caused Jakarta's air to be unhealthier."
Based on Greenpeace Indonesia's study, the combined emissions from the PLTUs will likely affect cities located to the north and west of the power plants, namely Cilegon and Tangerang in Banten, Bogor in West Java, Jakarta, as well as Bekasi, Depok, Tambun and Karawang in West Java.
The pollution could cause serious respiratory disease, stroke, cardiovascular disease and other heart related disease. Children, pregnant woman and the elderly are the most vulnerable to the pollution.
"For the sake of public health, Greenpeace encourages the Indonesian government to improve the emissions standard for thermal power plants and monitor their performance," Didit added.