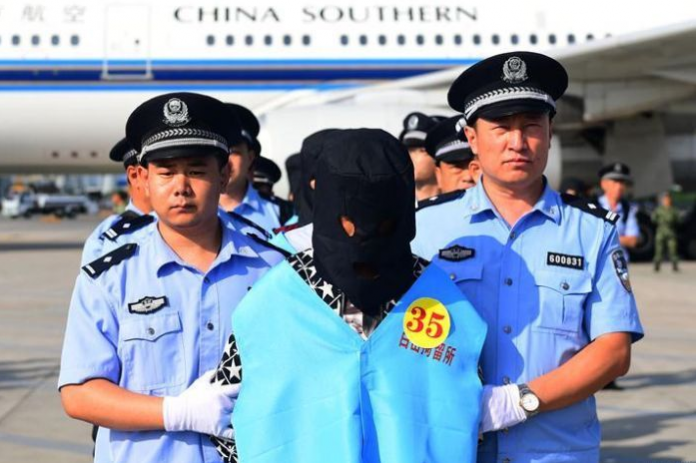 Pacific Media Watch Newsdesk
The 77 Chinese citizens deported from Fiji by uniformed Chinese police in August were sex workers, according to an investigative report by the Australia Broadcasting Corporation.
The ABC's Background Briefing investigation by Hagar Cohen has reported an unnamed source challenging official claims that the deported individuals were involved in an online gambling fraud ring, reports Fiji Newswire.
According to the ABC investigative report, Police Commissioner Sitiveni Qiliho declined to comment on the allegations.
The Office of the Prime Minister and the Chinese Embassy in Suva did not reply to the ABC's requests.
The ABC reported that the deportees were "mainly young women brought to Fiji to service the Chinese diaspora," and those locals close to their Nadi house said the inhabitants were primarily young women aged between 15 and 19.
One of those deportees was a young mother with a baby.
LISTEN: Fiji Silenced – China's secret mission exposed on Sunday Extra: Background Briefing (Part 1)
In the two weeks before their removal, witnesses reported seeing Fijian police officers moving in and out of the compound — including movements that resembled a changing of the guard, and overnight shifts.
According to one local, who asked not to be identified, several of the women had attempted to escape but were chased and caught by local police.