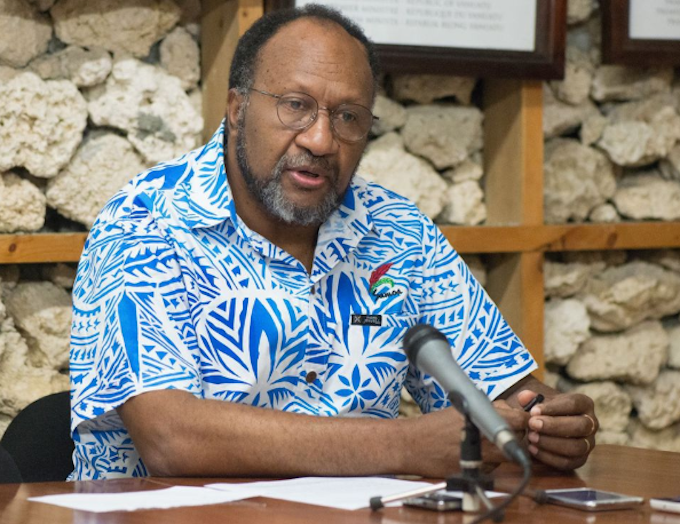 By Anita Roberts in Port Vila
Vanuatu sits on the Pacific Ring of Fire and though it is accustomed to being hit by cyclones and volcanoes, it does not have clear guidelines or policies ready to respond to major emergencies.
Prime Minister Charlot Salwai stressed these concerns when he was briefing journalists at the weekend on the government order's for a mandatory evacuation of the entire Ambae Island following the Lombenben volcano crisis.
READ MORE: RNZI reporter Koroi Hawkins in Vanuatu on strained resources for the evacuees
He said there needs to be clear policies to address disaster situations.
While Salwai said the government – through the Ministry of Climate Change and Disaster Management – was responsible to protect and save lives in emergencies, the prime minister admitted the country did not have clear plans in place to respond to specific disasters.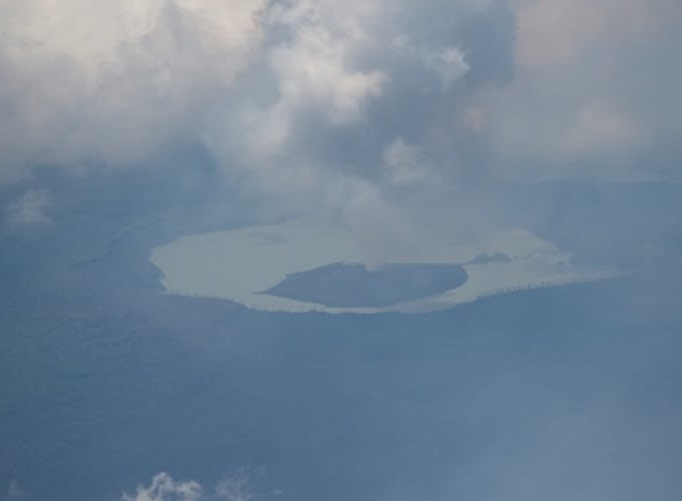 "We are not ready for disasters," Salwai said.
"We have evacuation centers standby for cyclones that serves no purpose during volcano eruptions and tsunamis.
"In Vanuatu, many settlements are exposed to the coast. This is why we need a separate disaster plan for tsunamis," he said
"With seven active volcanoes, and earthquakes occurring frequently, Vanuatu is at risk."
'Drowning' islands fears
The prime minister has stressed fears about the possibility of islands in Vanuatu "drowning" due to the looming effects of climate change in the future.
"We must have our own national policies in place before we call for international help or while we continue to address climate change abroad, both regionally and internationally," he said.
Prime Minister Salwai said the government did not want to get blamed for a large scale disaster, therefore it had issued the order for the Ambae evacuation so that it could provide mass care.
"It is better to evacuate than leave lives at risk," he said.
"The government will extend the state of emergency period if the volcano activity remains in this stage.
"The affected families from Ambae rescued to neighboring islands will remain in temporary shelters until such time the state of emergency be lifted."
Remain calm appeal
The President, Obed Moses, said the Lombenben volcano crisis must be considered a priority by the government, and every effort must be taken to move people to safety immediately.
The Head of State called on all citizens to remain calm and not to interfere with authorities handling the situation.
Director of the National Disaster Management Office (NDMO), Shadrack Welegtabit, said efforts were underway to evacuate people quickly to safety from the volcano affected island before next Friday, October 6.
An order was issued for all ships to standby on nearby shores for any request of assistance on evacuating 11,600 people to safety. Evacuation from Ambae officially started on Saturday but people were already voluntarily moving out.
According to the Director, 400 people had alread moved at their own cost.
Schools, community halls and churches on neighboring islands of Pentecost, Maewo and Santo were opening up to accommodate evacuees until the government found proper safe places and set up shelters and facilities, said Director Welegtabit.
A reported 283 final year students in schools on Ambae were given priority to be evacuated before mock examinations this week.
The Ministry of Education will waive school fees for third term this year and first term of 2018 for parents living on Ambae, according to an agency order.
Discounted airfares
The order, which was signed by the Minister of Climate Change and Disaster Management, Ham Lini, on the advice of the National Disaster Committee, provided for government shareholders to allow a discount of 50 percent on air fares on all Air Vanuatu flights from Ambae Island.
"Also, all government vehicles under the possession of government on Ambae be used to evacuate people from villages."
Meanwhile, conditions remained difficult in evacuation centers with overcrowding on Ambae.
In Port Vila, business people, communities, churches,non-government organisations, international partners, including students offered humanitarian assistance.
The patrol boats LC Urata and LC Mahalia departed for Ambae with relief items, including water, hygiene kits, kitchen kits, tarpaulins, fuel and two lorries to assist with the transportation of people to ports.
Anita Roberts is a Vanuatu Daily Post reporter. Asia Pacific Report has permission to republish articles.