Pacific Media Watch Newsdesk
Reporters Without Borders (RSF) has condemned many media freedom violations during the general elections held in Papua New Guinea from 24 June to 8 July, including a gag order on a popular blogger as a result of a complaint by the head of the PNG Electoral Commission.
Journalists who went to cover the elections in the northern province of Madang were kept at bay by the police and the Electoral Commission, said the Paris-based RSF.
In the capital, Port Moresby, the media were barred from filming or taking photos in the city's main vote-counting centre.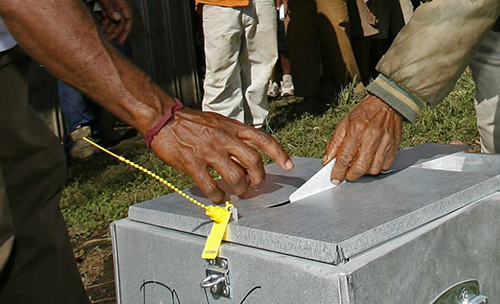 Amid many reports on social networks of allegations of vote-buying and violence, the authorities also took alarming measures against citizen-journalists, most notably blogger Martyn Namorong after he referred to Electoral Commissioner Patilias Gamato as a "tomato" in one of his many posts criticising the chaotic elections.
As reported by Asia Pacific Report and Pacific Media Watch, Gamato brought a suit claiming that he had been "seriously injured in his character, credit and reputation" in Namorong's post, which went viral.
Defending his decision to sue, Gamato said: "I don't look like a tomato, I'm a human being. So that's defamatory, so I had to take him to court."
The National Court, located in the Port Moresby administrative district of Waigani, responded by issuing a gag order, banning Namorong from publishing further "defamatory remarks" on Facebook and Twitter.
'Duty to inform'
"Journalists and citizen-journalists have a duty to inform the public about what has gone wrong during an election." RSF said.
"The courts and the authorities must recognise that Martyn Namorong committed no crime and must therefore lift the censorship order imposed on him."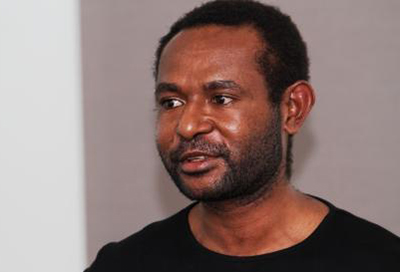 An international NGO that defends the freedom to inform, RSF added: "A country cannot claim to be democratic just because it holds elections. It must also respect and protect media freedom, which is the cornerstone of every democracy."
Namorong's lawyer, Christine Copland, said her client had no chance to speak when the gag order was imposed because court officials said they "could not locate him" to serve the documents, as reported by Asia Pacific Report.
Namorong's response to the order was to post a photo of himself blindfolded and gagged. After another hearing was scheduled for today, he tweeted: "I am as cool as a cucumber about [the] hearing as my lawyers are no couch potatoes."
Papua New Guinea is ranked 51st out of 180 countries in RSF's 2017 World Press Freedom Index.