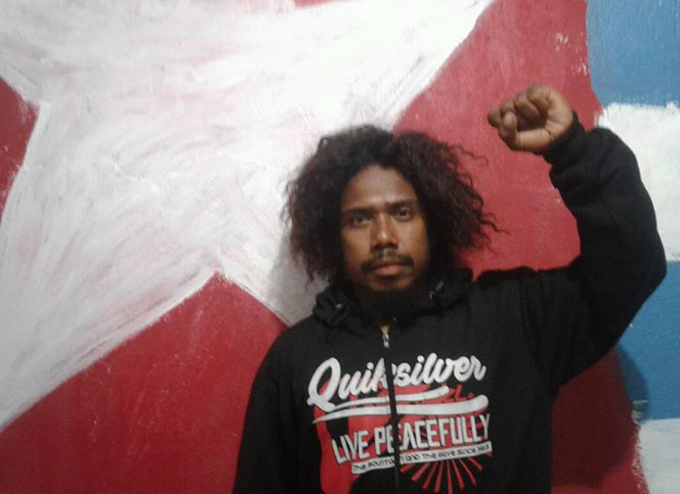 Yanto Awerkion, a West Papuan local independence leader, remains imprisoned after being arrested the Indonesian security services for collecting signatures on an Avaaz petition calling for a new referendum on independence from Indonesia.
Awerkion, deputy chairperson of the Timika branch of the pro- independence West Papua National Committee (KNPB), remains behind bars since his arrest on June 23.
Minutes after Awerkion took to the stage at a rally supporting the global petition, Indonesian security services surrounded the gathering and arrested Awerkion.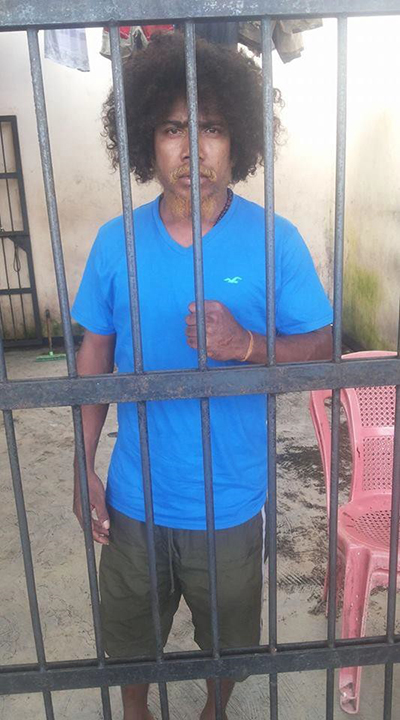 The arrest forms part of a growing Indonesian strategy to arrest and imprison any Papuan who voices support for independence or self-determination in the territory.
Between June 30 and July 6, about 150 Papuans were arrested – many of them beaten and tortured – for non-violent acts of resistance to Indonesian rule.
The International Coalition for Papua documented 321 political arrests of West Papuans in the second quarter of 2017.
West Papuans have been fighting for independence against Indonesia since 1963, in what has become one of the world's longest-running military occupations.
Regular reports of torture
Hundreds of thousands of West Papuans have lost their lives in the occupation, and reports of Papuans being shot, imprisoned, kidnapped and torture regularly filter out of the provinces.
Global attention on West Papua has been steadily growing in recent years with the unification of the Papuan representative bodies under the United Liberation Movement for West Papua,  the formation of the Pacific Coalition for West Papua and the launching of a petition to the UN calling on the international community to support a new referendum in West Papua.
The petition has already gained 33,000 signatures across the globe, with tens of thousands of signatures being collected by hand in West Papua itself.
Awerkion was arrested at one of the mass manual signings of the petition in Timika, West Papua.
At the end of August this year, the petition will be swum almost 70km for 30 hours up Lake Geneva to the UN offices by a British swim team.
Speaking before his arrest, Awerkion said: "I thank people all over the world for standing up for political prisoners in West Papua."
British-based Benny Wenda said of the gathering where Awerkion was arrested: "I am proud that the people of West Papua remained calm and peaceful, singing hymns as their gathering was raided by the Indonesian military and police.
"We are showing the Indonesian government that we will not be provoked by their terror and brutality. Like Mahatma Gandhi, we will fight successfully for our freedom through peace and love."