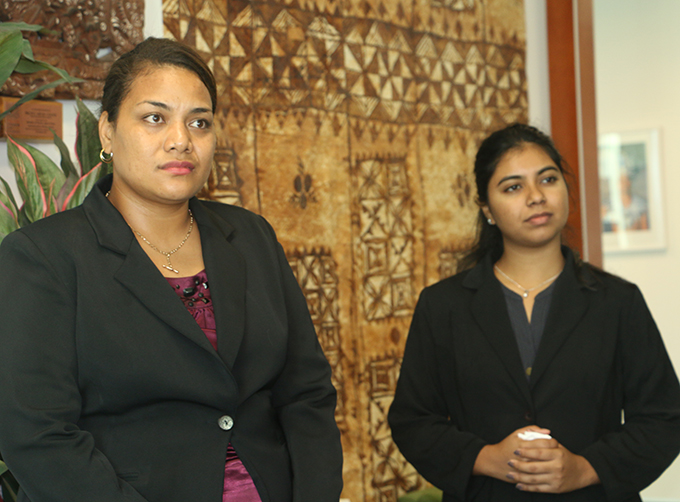 By Kendall Hutt, Pacific Media Watch contributing editor
Pacific exchange journalists kicked off their two-week internship in New Zealand with a visit to the Pacific Media Centre.
Sponsored by the Pacific Cooperation Foundation (PCF), Shivika Mala, Linda Filiai and Joshua Lafoai will take an inside look at local media organisations during their stay.
Mala and Filiai from the University of the South Pacific in Fiji, along with Michelle Curran, project manager of PCF's media programme were welcomed by Pacific Media Centre (PMC) director Professor David Robie.
"Kia ora and great to have you here with us," he said.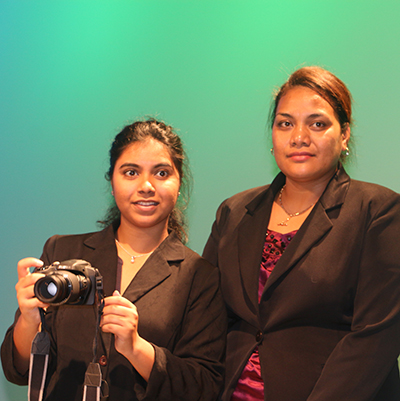 Dr Robie then went on to explain the work the Pacific Media Centre does in the Asia-Pacific region, and its place within the university.
"We're the university that specialises in the Pacific, a lot comes out of this tiny little place," he said during this week's visit.
Curran said: "Thanks for having us, the girls are looking forward to it and they've got their questions all ready for you. The best way to kick off their internship."
Inside look
The award-winning students then joined Pacific Media Watch freedom project editor Kendall Hutt on a tour of the Auckland University of Technology led by TV and radio technician Scott Creighton, where they had an inside look at AUT's School of Communication Studies' media facilities.
The students explored the television studios, where they discovered the ins-and-outs of a green screen, and student radio station Static 88.1.
They also visited the Media Centre and spoke to Te Waha Nui web editor Natalie Brittan about the student newspaper and the number of journalism students at the university.
Curran told Asia Pacific Report while on the tour that the PMC served as the right opening for their internship.
"Every time we've been here the students have really enjoyed it, learnt a lot and just taken in the exceptional facilities AUT offers. It's great to have that connect for the students coming from the Pacific," she said.
Curran said the aim of the internship was to raise the media's consciousness about the Pacific and in turn enable student journalists to learn about another country's industry.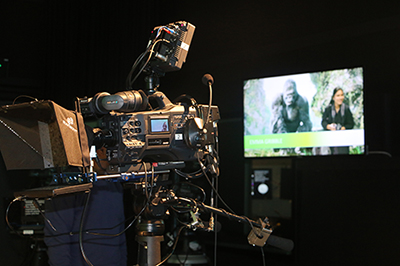 "It's to create awareness about Pacific media, so New Zealand journalists will be more aware of what is going on in the Pacific and Pacific journalists coming into New Zealand will be more aware of how we do things here and hopefully learn things to take back to the Pacific," she said.
Awareness of Pacific
This was also reflected by Mala and Filiai on PMC's weekly radio programme Southern Cross.
Mala and Filiai told host Amanda Robinson their motivations behind applying for the internship. They both recognised the opportunity they had been given to take an inside look at New Zealand's media industry.
"If we were to compare New Zealand to the Pacific, we are less fortunate, so we are so eager to take up this opportunity to experience, to learn and to share these experiences with our classmates and journalists in Tonga and the Pacific," Filiai said.
Yesterday the team was working at Pacific Media Network, but will spend time with Tiki Lounge Productions, NZME, TVNZ and Tagata Pasifika over the course of their internship.
Brandon Ulfsby, a final year Auckland University of Technology Bachelor of Communication Studies student journalist,  is on a two-week Pacific Cooperation Foundation internship in Samoa as part of the exchange. His first story is here.