One of the PCF interns coming to New Zealand, Shivika Mala of the University of the South Pacific, talks to the Pacific Media Centre about climate change. Video: PMC's Bearing Witness project
By Kendall Hutt in Auckland

Journalism students from across the Pacific will have the opportunity to understand one another's news cultures as the Pacific Cooperation Foundation's media programme enters its third year.
Two final year student journalists from New Zealand will head to the Pacific next month, while three Pacific-based student journalists will travel to New Zealand for the two-week internship.
Michelle Curran, project manager of the PCF media programme, says the exchange aims to offer a regional perspective to participating interns.
"Our hope is for interns to gain a broader awareness of how media operates in different countries, the differences in resources available, and to broaden their network.
"The ideal outcome is to produce journalists with an in-depth regional perspective and knowledge of Pacific issues."
One of these journalists is Auckland University of Technology's Brandon Ulfsby, who is bound for Samoa.
Ulfsby says his motivation for applying stems from the fact Pacific news is an area which can be expanded on.
'Make Pacific mainstream'
"I definitely think there is a lot more room to kind of build on existing platforms and really make the Pacific the mainstream, because I feel at the moment it's quite situated in itself, that it's separate news, it's Pacific news that only people who are interested in it sort of focus on it."
This absence is something the PCF has identified, Curran says.
"These students will eventually help raise the standard of journalism in the region, and increase the awareness of Pacific issues in New Zealand."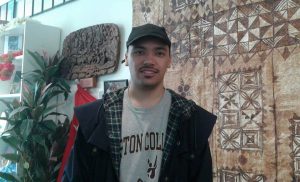 Ulfsby, who is of Cook Islands descent, says he is looking forward to highlighting the human face of the Pacific.
"Really delving into the lives of people is something I want to cover."
Having the ability to network and work alongside senior journalists and editors is also an important opportunity, Ulfsby says.
"It's just experiencing a different newsroom culture and at the same time I want to elevate Pacific stories and give those people a voice, so that other people can hear them and possibly influence change."
'Every day reality'
For Shivika Mala and Linda Filiai, both from the University of the South Pacific, bringing awareness to climate change while in New Zealand will be key.
"I will try to inform New Zealanders about the effects of climate change in the Pacific. I do understand that New Zealand and the Pacific Islands prioritise different issues.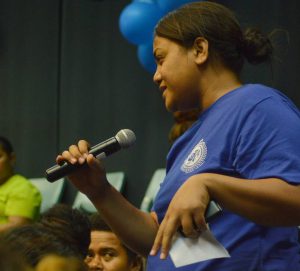 "It's important for the people in New Zealand to know that some people in the Pacific Islands are suffering from extreme weather events such as cyclones, coastal erosion, droughts, and water shortages.
"Sea level rise is one of the greatest challenges," Filiai says.
Mala, however, is determined to convey that climate change is an every day reality for the Pacific.
"It's funny how some people are not aware about climate change and how the Pacific Island countries are vulnerable to its effects.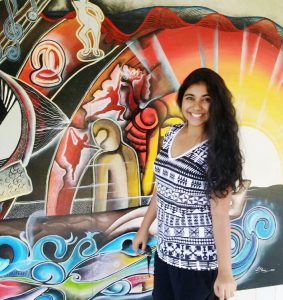 "It is our everyday reality and people must know about it because sadly, we are the ones who contribute to it."
Filiai and Mala acknowledge they have been given a rare opportunity.
"This is a great opportunity for us in the Pacific to experience how news media operates in a developed country like New Zealand."
Joshua Kiruhia of Divine Word University in Papua New Guinea will join Filiai and Mala in New Zealand, while Massey University's Safia Archer will also head to the Pacific.
The Pacific Media Centre at AUT will host the Pacific regional students for half a day on their New Zealand programme.
The PCF media programme will take place between June 26-July 11.