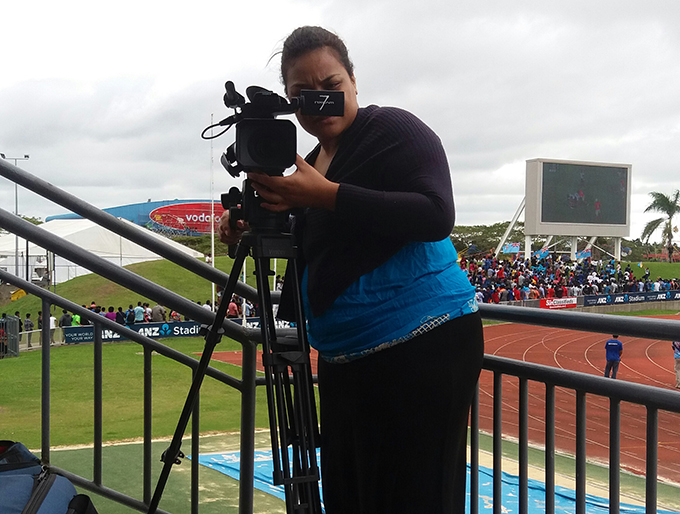 Pacific Media Watch News Desk
The Pacific Media Centre will host three student journalists today in the opening session of a two-week attachment media programme sponsored and organised by the Auckland-based Pacific Cooperation Foundation.
>>> LISTEN TO LINDA AND SHIVIKA ON PMC'S SOUTHERN CROSS RADIO @95bFM TODAY
Students Linda Filiai and Shivika Mala, who were editors of University of the South Pacific's award-winning student journalist newspaper Wansolwara, will be in New Zealand for two weeks, working with several media organisations to enhance their journalism skills, reports USP News.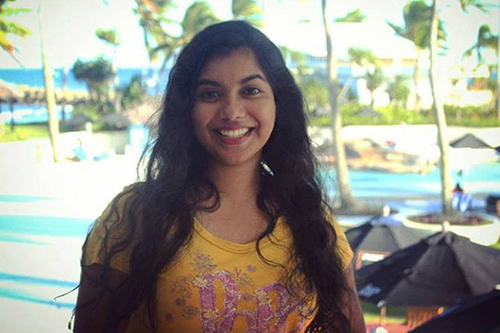 They expect to be joined by Joshua Kirihua of PNG's Divine Word University and Joshua Lafoai of the National University of Samoa journalism school.
This is a "once in a lifetime" opportunity, says Filiai.
"I am very proud to be part of this media internship. It will be an opportunity to develop a network with professional journalists, exchange ideas and to learn from one another."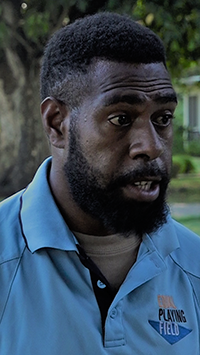 Mala says she applied for the internship in the hope of broadening her knowledge and skills and experience of how the New Zealand media industry works.
"I love listening to people's stories because what may affect them, may affect us as well," she says.
The pair say "this will further develop our skills, which will be helpful when we start work next year".
Striking partnerships
Dr Shailendra Singh, coordinator of USP Journalism, says the internship is the outcome of efforts to strike partnerships and strategic alliances with organisations to help broaden student experiences and learning.
He says Mala and Filiai are top students who deserve the award.
Last year, Mala won the Fiji Times Award for the Best News Reporter while Filiai scooped the Communications Fiji Limited Best Radio Student Award.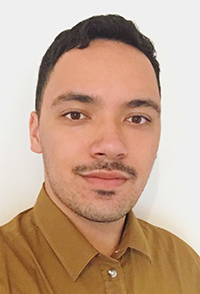 Two New Zealand students will be going to the Pacific Islands, including AUT's Brandon Ulfsby, who is off to Samoa on Sunday.
Next month, on his return to New Zealand, Ulfsby and a fellow New Zealand Pasifika student journalist at AUT, Hele Ikimotu, will embark on a media internship with the NZ Institute for Pacific Research organised by the PMC.
Last year, former Wansolwara editor Sonal Singh was selected to take part in the internship.
Pacific Media Centre director Professor David Robie says he is pleased that the PMC has been able to give support to the initiative project since the beginning.
"For three years in a row we have had AUT Pacific student journalists selected for this exchange and it demonstrates the quality of our students," he says.
Today, the exchange students will visit AUT's state-of-the-art television studios, media centre and the PMC. They will also feature on the PMC's weekly radio programme Southern Cross on Radio 95bFM.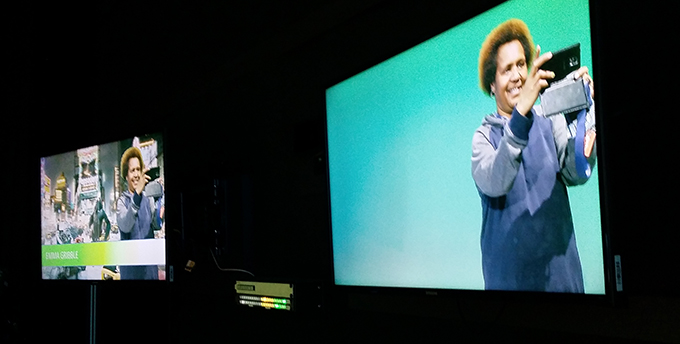 Doctoral student Stephanie Sageo-Tapungu of Papua New Guinea tries out the green screen effect in Auckland University of Technology's television studio today.