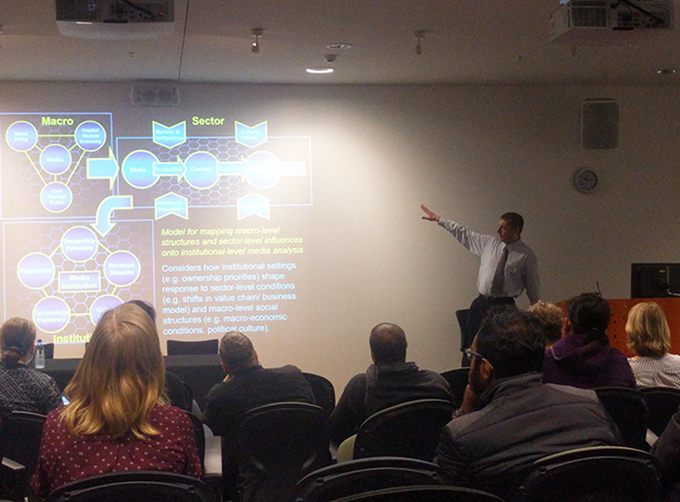 By Mackenzie Smith in Auckland
Academics have warned a merger of NZME and Fairfax will spell disaster for the media ecosystem at a conference on the future of the New Zealand media.
The two-day Agenda 2020: NZ Media Futures Symposium kicked off today at Auckland  University of Technology, ahead of the Commerce Commission's final decision on the merger on Tuesday — the eve of World Press Freedom Day in Jakarta.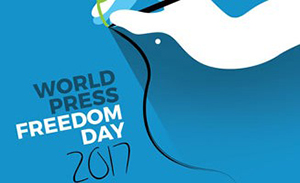 There have already been two delays to the final decision, which has been awaited since submissions closed in December.
Victoria University media senior lecturer Dr Peter Thompson said the proposed merger was "nuts" and the plurality it pledged would be an impossible promise to keep.
"This would be thrown out in any other country, this would be thrown out in Australia."
Both Dr Thompson and former New Zealand Herald editor-in-chief Dr Gavin Ellis said the Commerce Act needed to be overhauled, given it had left the window open for the merger to go through.
Merja Myllylahti, manager of AUT's Centre for Journalism, Media and Democracy (JMAD), said even outside the merger there were "tactical and structural convergences" taking place that would drastically shift the mediascape.
"Everything is audience-first or digital-first these days — at least that's how [media companies] behave."
Changes on way
Myllylahti authored a report in December on media ownership in New Zealand, which concluded that no matter what the outcome of the merger would be, changes were on the way.
"Media moguls and media corporations, including News Corp, have pulled out and sold all their shares in New Zealand media companies," according to the report.
This was echoed by JMAD co-director Professor Wayne Hope: "A short process has led all major media outlets in New Zealand to be owned by financial institutions."
Previously, said Dr Hope, media moguls and family businesses dominated the media industry but had since lost out to the corporatisation of the private sector under neoliberalism.
The symposium concludes tomorrow, including a presentation by the People's Commission on Public Broadcasting and Media and a political panel with representatives from Labour, New Zealand First and the Green Party.
As it was pointed out in the symposium's opening address, the National Party had declined to send anyone to the panel, including the last Minister for Broadcasting, Amy Adams.