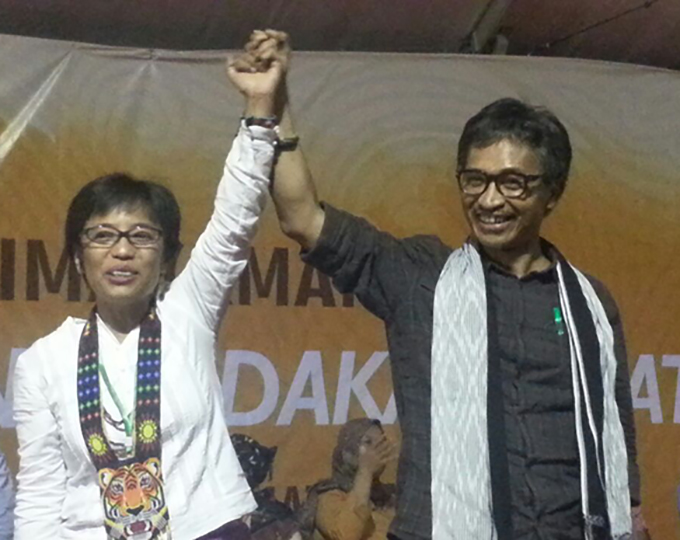 By Philip Jacobson in Yanjung Gusta, Indonesia
Rukka Sombolinggi has been selected as secretary-general of the Indigenous Peoples Alliance of the Archipelago (AMAN), becoming the organisation's first female leader since its founding in 1999 — the year after Indonesia became a democracy.
The closing day of AMAN's fifth congress began with some uncertainty over who would be chosen. But by the time Sombolinggi was announced, it appeared to be preordained.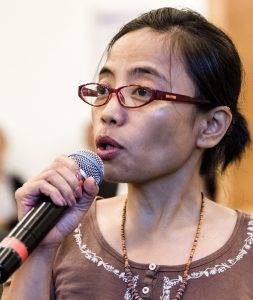 Her selection by consensus was reportedly cemented in the late afternoon last Sunday when a picture of AMAN leaders said to be congratulating her circulated among congress participants.
When the five candidates were trotted out on stage to say a few words, Sombolinggi stood in the center, and she spoke last.
Sombolinggi is a Torajan from the highlands of Sulawesi, a starfish-shaped island the size of Florida.
Her people have gained fame for their elaborate funeral rituals and the way they have built a local tourism industry while preserving their culture.
She is known for her fiery oratory and her longtime dedication to the indigenous rights movement. Her parents hosted a meeting in 1993 that is often cited as its genesis in Indonesia.
"I will fight for this cause with all of my heart, mind and soul," she said in her acceptance speech.
Abdon Nababan, the current secretary-general, will stay on as a member of AMAN's national council after Sombolinggi takes the reins in June.
It was also decided that AMAN's next congress, in 2022, will be held somewhere in the West Papua region.