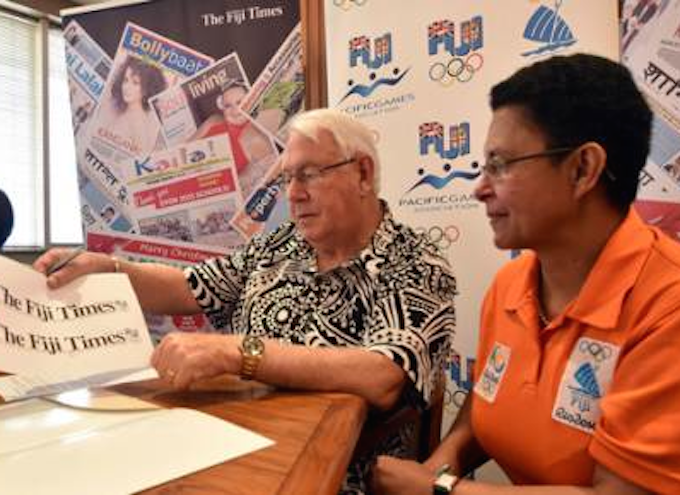 Pacific Media Watch
Sedition charges against several Fiji Times Limited staff have loomed larger with the Criminal Investigations Department of the Fijian police force executing a search warrant.
Two officers of the Major Crime Unit sought the employment contracts of the company's publisher Hank Arts, editor-in-chief Fred Wesley and Nai Lalakai editor Anare Ravula.
Officers who carried out the search last Thursday said the warrant was part of the ongoing investigation into the sedition charges against Arts, Wesley and Ravula.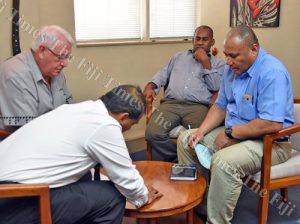 The warrant was authorised by the Office of the Director of Public Prosecutions and comes after the newspaper published a reader's letter by Josaia Waqabaca on 27 April 2016 which contained controversial views about Muslims.
It was not written by any member of the Fiji Times Limited nor does the newspaper endorse its views, but Arts, Wesley and Ravula still face a maximum charge of seven years imprisonment.
Pacific Media Watch has previously reported Waqabaca was imprisoned after the 2000 coup for his role in a conspiracy to kidnap former military commander, now elected Prime Minister Voreqe Bainimarama.
Prosecutors were originally pursuing charges of inciting "communal antagonism", but these were upgraded to sedition in early March.
Condemnation of authorities
Fijian authorities have faced condemnation from Amnesty International regarding their "politically motivated" sedition charges.
Josef Benedict, Amnesty International's deputy director for Southeast Asia and the Pacific last week: "By charging The Fiji Times with sedition, the Fijian authorities are using a crude tactic to intimidate and silence one of the few independent media outlets left in the country.
"Journalists and media houses should be allowed to do their legitimate work freely and without fear of reprisals. The dark days when official censors roamed Fijian newsrooms, telling them what they can and cannot print, are best left in the past."
This is not the first time The Fiji Times has been the target of authorities and faced charges.
Media freedom issues
Fiji Times Limited and its chief editor, Fred Wesley, were found guilty of contempt of court in 2012 after the newspaper reprinted a sports article which was first published in New Zealand in which Fiji's judiciary was criticised.
The newspaper was subsequently fined US$170,000, while Wesley received a two-year suspended sentence.
Such charges sit in a wider swathe of media freedom issues linked with Prime Minister Bainimarama's rise to power following a military coup in 2006.
A heavy regime of censorship was in place in many of Fiji's newsrooms following "emergency regulations" in April 2009, when official censors decided what could and could not be published.
The Fiji Times was among a handful of news outlets to refuse to print such copy, leaving blank spaces on the pages instead.
Now in the place of censorship stands the 2010 Media Industry Development Decree, a punitive media law which ends the tradition of self-regulation in Fiji.
While those in support of the decree say it is needed to curb media excesses, others see it as an attempt to control Fijian media and have labelled it draconian.
It also requires local media to be 90 percent locally owned, which greatly impacted on The Fiji Times which was then almost wholly-owned by Rupert Murdoch's News Limited.
The Fiji Times' lawyer, Feizal Haniff, has confirmed the employment contracts were released to the police officers, but Fijian police have so far declined to comment on the matter.
The sedition charge is not due to be heard until May 9.