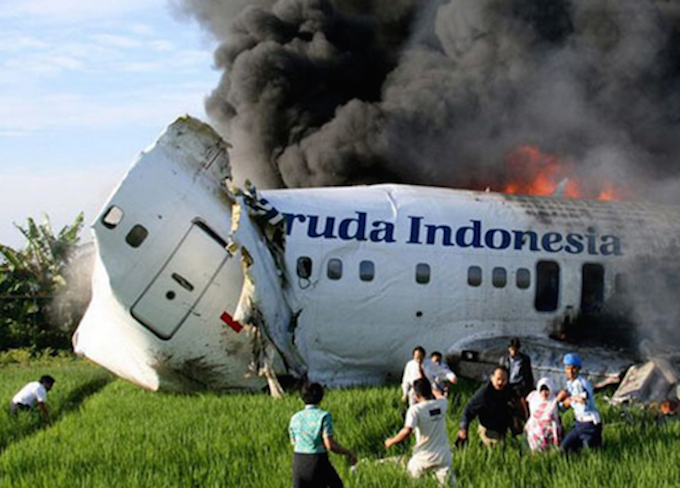 By Kendall Hutt in Auckland

In an ever-changing news environment, one academic and researcher has "gone backstage" at Switzerland's public broadcasting company to better understand what "news" and "doing news" is.
In a talk "The making of a report for a news bulletin: when conflicting identities have to collaborate", delivered at Auckland University of Technology, media discourse analysis researcher Dr Marcel Burger used a case study from 10 years of research to highlight the journalism practices behind broadcast news.
Dr Burger, a lecturer at the University of Lausanne's Centre of Linguistics and Language Sciences, presented his findings on Friday to academic staff, students and multimodal researchers.
Focusing on the 2007 runway crash of Garuda Indonesia Flight 200, which killed about 20 people, including several Australian diplomats and journalists, Burger used the filmed interaction between two staff at channel TRS1 – a part of Television Suisse Romande (now Radio Télévision Suisse), one of the main French language networks in Switzerland.
The interaction was between a journalist and "cutter" (film editor) to show how, when and why antagonistic editorial norms may emerge.
"We focus on one moment, on one potentially critical context – the editing phase, when a journalist is engaged with a film editor to achieve a report."
'Fire and blood'
Burger detailed how an analysis of the cutter and journalist's working relationship revealed their opposing styles and the prominence of negotiation in navigating this difference.
While the cutter was "amazed" by the plane crash footage captured by one of the survivors, he was rather flippant about its "fire and blood" nature, which did not sit well with the journalist who was conflicted because of his "civic concerns and tortured mind", Dr Burger said.
Dr Burger noted much negotiation takes place because broadcast news reports are a "process, not a structure", in which conflicting journalistic identities must collaborate.
"Negotiating in the editing phase is very common."
The journalist and cutter only found themselves at odds because it was a slow news day, Burger admitted.
Slow news day
"This was the same day as a flu epidemic. Sixteen out of 20 journalists were sick in Geneva."
Burger also explained how the newsroom had no other breaking news or fresh stories and the afternoon bulletin was fast approaching.
Moreover, many in the newsroom believed the crash was not in the public interest due to the small number of deaths.
This all changed when it was discovered a Swiss journalist was on board for the evening report, Burger explained.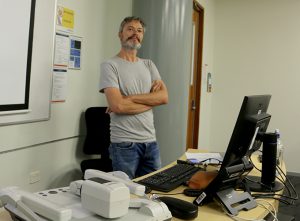 When asked how often or rare such collaboration was, Burger said it all came down to timing.
"It depends. Most of the time on the timing."
Dr Helen Sissons, a journalism lecturer at AUT, observed that having most of the morning for editing was rare.
"This is not long for the studied newsroom. There were constant bugs with the tech," Dr Burger replied.
Good journalism practice
But more importantly, good journalism practice was also at stake.
"There are common contradictions by these sorts of reports: 'shocking images, but don't watch.'"
Dr Burger revealed that indeed the newsroom had been subject to public ridicule because of the footage's graphic nature.
He also added in the Q and A session following his presentation that the case study sat as part of a wider body of research funded by a grant from the Swiss National Council of Science.
The Swiss National Council of Science sought a better understanding of public service broadcasting in Switzerland, Dr Burger said.
"How is it producing news accordingly, or not."
Public service broadcasters such as SRG-SSR are required to promote Swiss identity and cultural understanding.
"We show how this is done or not done, achieved or not achieved."
Newsrooms studied
Twenty journalists from three different newsrooms were studied between 2006 and 2016, with researchers conducting interviews with these journalists, sitting in on editorial meetings, observing interactions with fellow staff and analysing the reports and stories generated by the journalists themselves.
From this, Dr Burger has been able to highlight the identity, interaction and negotiation which takes place in news media.
By highlighting the media constraints, journalistic choices and properties of a news product, Dr Burger has been able to further reveal the processes which lie at the heart of informing the public on a daily basis.
"It's a non-naïve, non-apocalyptic view on what journalists do," he said.
"We wanted to make the link between what they say they do and what they actually do."
Kendall Hutt is Pacific Media Watch freedom project contributing editor for the Pacific Media Centre.