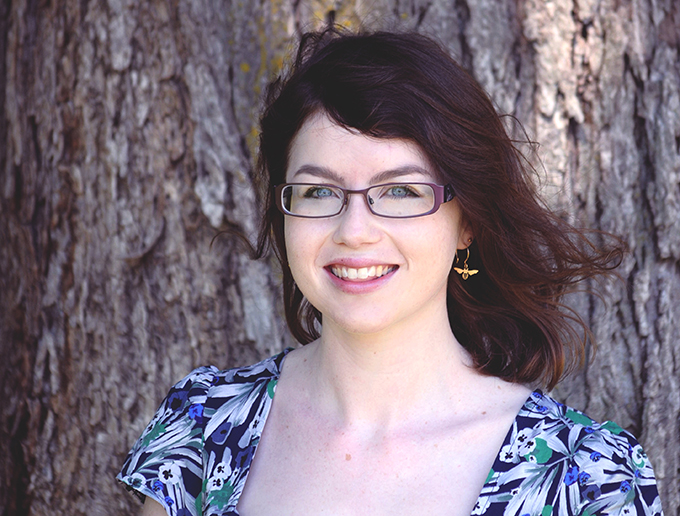 Ahead of the launch of her debut novel The Earth Cries Out, author Bonnie Etherington talks with Pacific Media Watch contributing editor Kendall Hutt about the grief and loss intertwined with growing up in West Papua, against a backdrop of the wider political and humanitarian issues of the controversial Indonesian-ruled region.
 By Kendall Hutt

Speaking to Asia Pacific Report in transit from the United States, author Bonnie Etherington says her early life in West Papua motivated her to write the novel The Earth Cries Out, but more importantly a desire to make the public more aware of the repressed Indonesian-ruled region.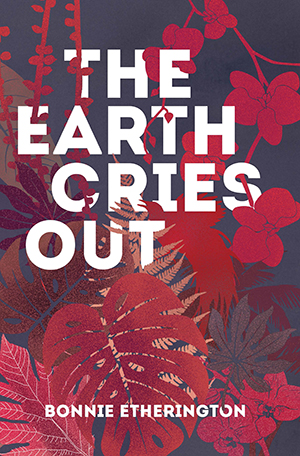 "I really wanted to show multiple sides of West Papua because it is so often forgotten or stereotyped by the rest of the world," she says.
Controversy has surrounded West Papua since its incorporation into Indonesia through a controversial Act of Free Choice — dubbed by critics as an "Act of no choice"–  in 1969.
Such controversy is compounded by the fact that the region is plagued by media freedom and human rights violations.
Despite President Joko Widodo's lifting of restrictions on foreign journalists in 2015, harassment and assaults against journalists have continued, a Freedom House report shows.
"Access is not automatic, unimpeded, or granted quickly", the report states.
Papuan independence silenced
The situation for West Papuans themselves is also dark, with Human Rights Watch World Report 2017 revealing dozens of Papuans remain imprisoned for non-violent expression of their political views.
More than 1700 Papuan independence supporters were detained in early May last year while showing solidarity with the International Parliamentarians for West Papua (IPWP) protest in London.
Many organisations and human rights groups condemned the arrests, whilst allegations of torture also emerged following the mass arrests.
Such events have prompted several Pacific nations to recently raise grave concerns regarding such human rights violations, at the 34th session of the United Nations (UN) Human Rights Council in March.
Calls by Pacific nations echo those of the Catholic Justice of Peace Commission back in May, whose report found no improvement in human rights violations, prompting the group to call on the UN to investigate human rights abuses.
These are all grave issues Etherington herself acknowledges.
"West Papua's political situation is complex and its history is rich and diverse, and the novel shows just some parts of that," she says.
"I really did not want to homogenise the region or its many peoples, but give a glimpse into its multiplicities."
Loss, grief, pain
The Earth Cries Out does just that, following a Nelson family as they attempt to heal and atone through aid work after the accidental death of Julia, the sister of young female protagonist Ruth.
Dropping into a mountain village in West Papua (Irian Jaya, as it was known then) during a time of civil unrest and suppression, Ruth's parents struggle with their grief.
Ruth, meanwhile, seeks redemption in bearing witness to and passing on the stories of others, of those who have been silenced.
Although never having lost a sibling, as Ruth does, Etherington says the main challenge she faced was gathering the courage to write the novel.
"In part, it was challenging because there are some experiences of grief that Ruth and I both share, and similar experiences of disorientation, witnessing, and survivor's guilt".
Etherington and her family moved to West Papua in the early 1990s, where her father partnered with a Papuan church to provide language, literacy and healthcare services.
She has spent roughly a total of 11 years in West Papua, between 1992 and 2007.
Despite four years living in Darwin, Australia, from 2000-2004, Etherington says she popped "back and forth quite a bit", with the family also spending time in New Zealand.
Mass killings
It is therefore unsurprising Etherington's experiences speak to the ongoing situation in West Papua, with the author declining to name the village where she grew up "in order to protect the people who still live there".
With mass killings marring West Papua's history under Indonesia, it is understandable why Etherington's novel explores loss and grief.
"Death and illness were common parts of life in the village where I grew up."
She explains this was largely due to high infant mortality rates and malaria.
Etherington's first encounter with so much death came when she was just five years old.
"I was at the funeral of my best friend, a boy who had the same name as I did. He died from malaria … I remember how small his coffin was".
Centrality of women
With young female protagonist Ruth at the heart of the novel, and West Papua seen through her eyes, women have a central place in The Earth Cries Out.
"To some extent, the novel is about relationships between women, especially mothers and their daughters, and the shades of loss and pain, as well as love that can colour those relationships," Etherington says.
Harriet Allan, fiction publisher for Penguin Books New Zealand, agrees women have a central place in the novel.
"The novel gives voice to those who have been silenced, in particular, though not exclusively, to women.
The relationships between the young protagonist Ruth and her dead sister, her mother and her new friend Susumina are at the heart of the book."
Allan, who first met Etherington at a creative writing workshop at Massey University five years ago, says the novel offers a window into life in West Papua – its people, harsh realities, vivid landscape, and the love and warmth of West Papua's people.
"The novel is a compelling story and valuable insight into another country and into other people – but ultimately into ourselves".
'Home of my heart'
Reflecting on the "home of my heart" Etherington says she hopes she has drawn attention to the perseverance of West Papua's people and that her readers are encouraged to listen more to others stories.
"I hope that the novel, on some scale, is about listening to those who have been marginalised on their own lands."
However, when asked what she would like to see happen over the situation in West Papua, Etherington says it is not her place to say how the indigenous peoples of West Papua gain justice for themselves and their land.
"I support dignity and justice for the indigenous peoples of West Papua and their lands. How that should best come about is not my place to say.
"It is the place of indigenous Papuans to say, whether that takes the shape of full political autonomy from Indonesia or some other configuration of reconciliation and reparations.
I hope that their voices will be heard and respected."