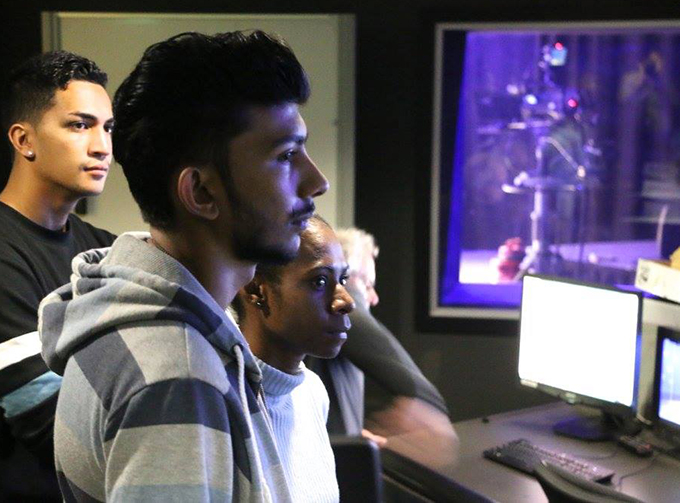 By Michelle Curran in Auckland
Every morning before school, Sonal Shalveer Singh Aujla would watch the news and admire the way BBC and CNN journalists confidently presented what was happening around the world.
Perhaps it was destiny, when years later, Singh was fatefully offered a full National Toppers Scholarship to study journalism at Fiji's University of the South Pacific (USP).
"Growing up in Fiji, I did not know there was a programme offered at the universities that provided training for journalists," Singh remarks.
"Maybe because everyone at school was only talking about accounting, economics and science … I even considered accounting before I got the scholarship."
After proving himself as a mature and talented student and became editor of USP's award-winning newspaper Wansolwara, Singh was selected to take part in Pacific Cooperation Foundation's (PCF) Media Programme two-week internship in Auckland last year – his final year of his undergraduate journalism and media degree.
Since finishing his course last year, Singh has not only been nominated for the Vice-Chancellor's All-Rounder Award at graduation, which falls at the end of March, but also secured a job at the Secretariat of the Pacific Community as a media assistant in the Director-General's Office.
"An opportunity which really inspired me and what helped me determine my future plans, was getting accepted in PCF's Internship programme to New Zealand," Singh says.
"While observing the New Zealand media, I realised there was a lot of work for foreign correspondents involved in the media industry and this is when I decided I would join a regional organisation so I could become a foreign correspondent."
War reporting
By going down this line of work, Singh hopes to achieve his life-long dream of war reporting for a global media network.
"The internship has improved my resume and this is the reason why I am part of the media team of the Secretariat of the Pacific Community today," he adds.
Senior lecturer and coordinator of journalism at USP Dr Shailendra Singh says Sonal Singh's performance improved remarkably after completing the PCF internship.
Sonal Singh's experience has made him an advocate for PCF's media programme, and he says he encourages all the media students around the Pacific to apply for the 2017 PCF Media Programme.
"I hope that through this programme, you too may find a direction in life, just like I did," Singh says.
The Media Programme internship is fully funded by PCF over the two-week period – including all travel, accommodation, insurance, living allowance and any associated visa costs.
New Zealand and Pacific-based journalism/media students who are currently in their final year of tertiary education can apply for this programme.
The programme also includes a field trip to Auckland University of Technology's Pacific Media Centre and the institution's state-of-the-art media facilities.
Applications close on March 31.
Contact Michelle Curran of the Pacific Cooperation Foundation for more information.