The group of unknown men who killed Romanong in his dorm room are also accused of setting fire to various buildings on campus after the attack. Video: EMTV Online
By Peter S. Kinjap in Port Moresby
Prime Minister Peter O'Neill has directed a police investigation into the killing of a first year student at the University of Technology (Unitech) that happened earlier this year.
Graham Romanong was brutally murdered on June 25, 2016 in his dorm room on the university campus.
O'Neill issued a prime ministerial directive for Police Commissioner Gari Baki's personal commitment to fully investigate, arrest and prosecute all persons involved in planning, financing and the eventual killing of Romanong.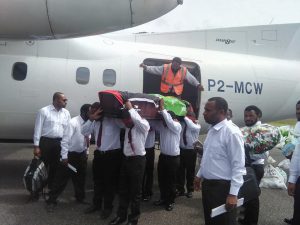 Made accountable
He assured the deceased's relatives and a huge crowd on August 1 at Umbimi village, outside Mendi town, Southern Highlands, that all individuals who were involved directly or indirectly would have their day in court.
A crowd of 5,000 people were present when O'Neill announced that those responsible would be made accountable for their acts.
O'Neill thanked Romanong's relatives, tribesman and the Kambiri people for not taking the law into their hands by seeking revenge.
"When Graham Romanong died you did not take revenge and I thank you for that.
"You acted in a civilised and matured manner and demonstrated leadership in containing what could have exploded into major ethnic conflict resulting in loss of lives and destruction to properties.
"We can't be like them [killers], because it is a primitive act, barbaric and animalistic behaviour," the Prime Minister stressed.
At around 10pm on the night Romanong was murdered, a group of men armed with bush knives attacked him; an apparent targeted act.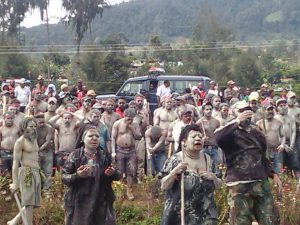 Tension on campus
Tension amongst the government and university students began earlier this year in May when students began boycotting classes as a protest to demand O'Neill to step down over corruption allegations.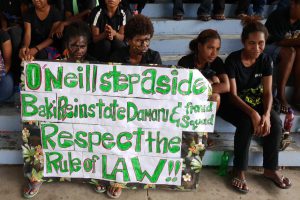 Violence then escalated when police officers opened fire on students while they attempted to hold a peaceful protest march to Parliament.
The universities were closed and it was only announced last week that some institutions would resume the second semester at the end of the month.
However it is not clear whether the protests are related to the attack on Romanong.