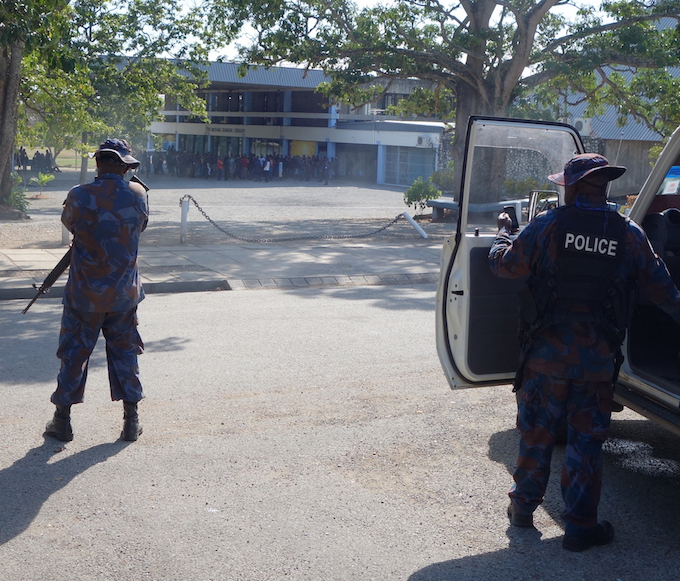 A Uniforce Security guard confirmed the shootings, saying they rushed wounded students to the hospital.
A student leader told Loop PNG that they had been trying to get police clearance for weeks to stage a peaceful march to Parliament.
They have been calling on Prime Minister Peter O'Neill to step down and face an investigation into corruption allegations.
"Today we tried to peacefully go over [to Parliament] on buses but [the police] would not allow the buses to go," said the student leader, who did not want to be named.
"But the students were adamant in going to Parliament, not to start an uprising or riot, but to peacefully show our grievances to our MPS."
They tried to walk out of the main gate but police would not let them through. Police officers started firing tear gas into the crowd.
Hit in the back
A final year female student told Loop PNG that an officer hit her on the back with a loud hailer when she was on the ground; she had fallen while trying to escape the tear gas.
A male student was helping her up when right in front of them, an officer shot their colleague.
The students are alleging that four of their colleagues were shot by police while others were assaulted.
Women mourn shot UPNG students