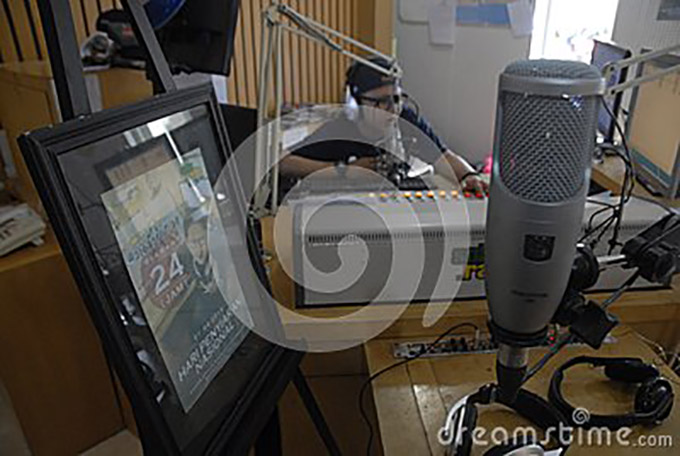 By Nurul Fitri Ramadhani in Jakarta
As the House of Representatives screens 27 candidates for leadership positions at the Indonesian Broadcasting Commission (KPI), it remains to be seen whether the new commissioners will uphold pluralism and give recognition to minority groups.
Of the 15 commissioner candidates undergoing screening by House Commission I overseeing information and communication affairs, most of them voiced opposition to programmes involving lesbian, gay, bisexual and transgender (LGBT) characters being aired on TV.
Many of the candidates argue that anything besides heterosexuality is against the country's values and norms. Among the candidates are news producer of private TV station Trans7 Arif Adi Kuswardono, Indonesian Television Academy (ATVI) mass communication lecturer Agus Sudibyo, Banten KPI chairman Ade Bujaerimi, West Sumatra KPI chairman Afrianto Korga and journalist Mayong Suryo Laksono.
Ade believed that LGBT content in TV programs could destroy the morals of youth because of the lifestyle portrayed.
"Television must be free of LGBT. We should ban all programmes containing LGBT content," he said.
Arif said programmes, except the news, that exposed LGBT characteristics, such as boys cross-dressing or adopting feminine characteristics, and promoted or starred members of the LGBT community should not be aired.
"If they want to show their LGBT-ness, please do it, but not for screening on TV," Arif said. "We respect pluralism, but TV should not accommodate such things. I'm sorry that not all things [related to pluralism] are acceptable."
Discriminatory rules
Since hostility toward LGBT people emerged, the KPI has become one of the institutions to introduce discriminatory rules against them.
The agency previously issued a statement that discouraged broadcasters from airing programmes that promoted activities of the LGBT community. It claimed that the move was aimed at protecting children and teenagers from exposure to a "deviant" lifestyle.
It stated that the broadcasters code of conduct (P3) and broadcasting programme standards (SPS) regulations mentioned the banning of programmes that encouraged children and teenagers to adopt indecent behavior.
Commission I member Djoko Udjianto from the Democratic Party slammed the candidates, claiming that most of them seemed to provide no room for the LGBT community yet provided no solution on how to maintain a balance.
"I see that all of you talk much about LGBT and gender orientation on television, but no one has any way out. And if we talk about the country's characteristics, what characteristics?" Djoko said.
Of the 27 candidates undergoing screening on July 18 and 19, Commission I will choose nine as the next KPI commissioners who will lead the agency from 2016 to 2019. The 27 are among 47 people proposed by the ministry and who were interviewed by the commission's selection committee last month.
As the nine selected candidates will still be in charge during the next presidential election, speculation is rife that they could be used as political tools by certain parties in election campaigns.
During the hearing, of the 10 factions at the House, only the Hanura Party raised a question about political intervention through media ownership. The Golkar Party, whose advisory council chairman Aburizal Bakrie runs television stations TVOne and ANTV, and the NasDem Party, chaired by media mogul Surya Paloh, remained silent on the issue.