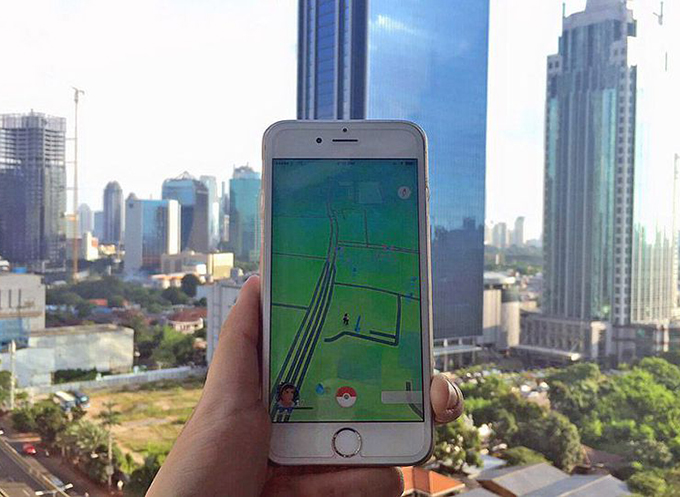 By Margareth S. Aritonang, Haeril Halim, Arya Dipa and Suherdjoko in Jakarta/Bandung/Semarang
While people indulge in the joy of chasing Pokemon monsters, authorities in Indonesia have restricted the hunt amid concerns over national security.
The Indonesian Military (TNI) headquarters in Jakarta has banned its members from playing the wildly popular augmented-reality game while on duty, arguing that the use of GPS on smartphones enables the viewing of restricted military facilities.
The TNI became cautious after it found out that the app provider could intentionally spread Pokemon monsters around restricted areas to encourage hunters to enter the areas.
Once players got in with GPS and a camera on their cell phones, they could record activities in restricted areas and post them online, where people — including possibly foreign intelligence — could steal confidential data, the TNI claimed.
"The official telegram [on the ban] will soon be issued as a preemptive measure. It is better to take preventative action," TNI spokesman Major-General Tatang Sulaiman said, adding that the decision was made after receiving input from assistant intelligence personnel to the TNI commander.
However, TNI members are still allowed to play when they are off duty and far away from military facilities, installations and bases.
"[The game provider] doesn't recognise restricted areas. They just put Pokemon monsters [wherever it wants]. The policy is just to protect our bases, which house many important installations," Tatang added.
'Real' Pokemon hunter
Pokemon Go, which sets players on a real-world hunt for elusive digital monsters they can catch via their phones, offers the experience of being a real Pokemon hunter.
While it has yet to be officially launched in Indonesia, the fever has hit the country, as many people have downloaded the game through backdoor channels.
"The game directs hunters to locations. It is fine if they are directed to restaurants or public places, but what about if they are directed to Navy bases? Will they try to find ways to enter such restricted sites?" Navy spokesman First Admiral Edi Sucipto told the Post.
Separately, Cirebon Military Command (Kodim) in West Java arrested a French national identified as Romain Pierre for entering its office without permission in his pursuit of a Pokemon late on Monday at 11 p.m.
Pierre was jogging in the neighborhood before his cell phone detected a number of Pokemon inside the Kodim. He crossed the security guard post and resisted arrest. He was later released after his business entourage, in town for a conference, picked him up at a nearby police station.
"From his testimony, he said that he was playing Pokemon Go while jogging in the area," West Java Police spokesman Yusri Yunis said.
Meanwhile, the Central Java Police have also banned their members from playing Pokemon Go to avoid distractions while on duty.
Defence Minister Ryamizard Ryacudu agrees with the TNI policy, saying that the game could be used by foreign intelligence to collect data on the TNI.
Margareth S. Aritonang, Haeril Halim, Arya Dipa and Suherdjoko are journalists for The Jakarta Post.