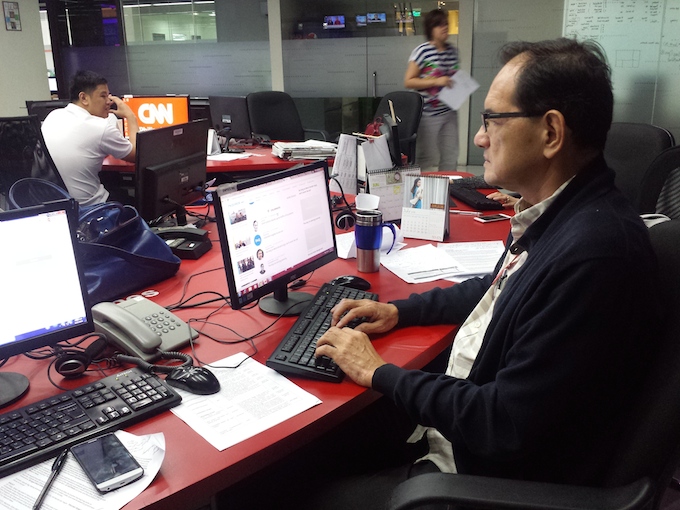 By David Robie
Strained relations between the President-elect of the Philippines, Rodrigo Duterte, and much of the news media before he even takes office this week pose challenging times for the nation.
A journalist, broadcaster and media educator visiting New Zealand for the World Journalism Education Congress (WJEC) next month warns that the news media will need to be "more enterprising" to get a good story.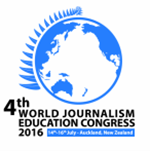 Jose Maria Carlos, a former secretary-general of the Asian Media Information and Communication Centre (AMIC), which has now moved to Manila from its previous location of Singapore, says journalists in the Philippines must be extra vigilant in protecting press freedom and challenging the culture of impunity that exists in the country.
President-elect Duterte will be sworn in on Thursday as the 16th chief executive of the Philippines in a simpler ceremony than usual having declared that he would strip away "lavish inauguration rites that will inconvenience Filipinos with cost and heavy traffic".
But the controversial incoming president has come under international fire from media freedom groups for his threats against journalists, saying that those killed in the Philippines were often corrupt and that he would shun press briefings.
"The Philippines news media will need to be more enterprising to get a good story," says Carlos.
"As the new president declared, he would not hold any press briefings for the duration of his term, practitioners need to find credible sources to examine and report on new policies, directions, progress and gaps of project implementation."
'Biased reporting'
President-elect Duterte had complained of "erroneous and biased" reporting by some journalists and media, says Carlos.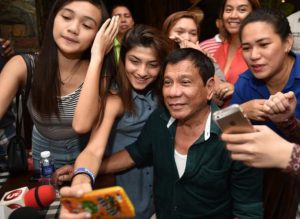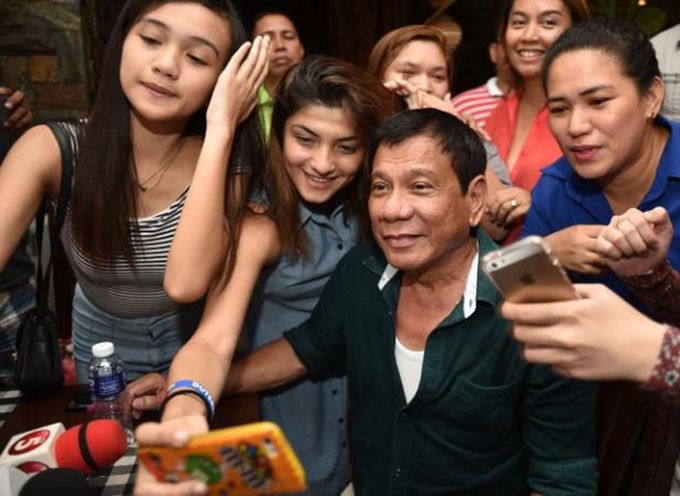 "The media needs to be extra mindful of their ethical responsibility to be accurate and fair, providing background and context so that the public can better understand stories, participate in public discourse and help them make decisions on matters that affect them," he says.
Carlos is being brought to New Zealand for the WJEC conference being hosted by the Pacific Media Centre along with two colleagues, Professor Crispin Maslog, current chairman and a founder of AMIC, and Dr Hermin Indah Wahyuni, of Yogyakarta's Gadja Mada University in Indonesia, who are being supported for the conference by the Asia NZ Foundation.
They will be speaking on a panel about climate change and journalism education in the Asia-Pacific region.
The conference is being hosted by Auckland University of Technology from July 14-16 with an Australian and New Zealand Preconference on July 13.
The media must continue to be vigilant over press freedom, but much more is needed than words, says Carlos.
"Articulating its stand versus attempts to curtail press freedom isn't enough," he says.
"We need to promote press freedom through action and campaign. We must vigorously support the proposed Freedom of Information Act, which the last Philippines Congress failed to pass."
'Culture of impunity'
The media also needs to press the police and the judiciary to act on those journalists wounded or killed in the line of their journalistic duty.
"Perpetrators must be arrested, tried and convicted if guilty. Press freedom continues to be violated because of the culture of impunity that exists in the country."
In November 2009, 34 journalists were murdered in the Ampatuan massacre, the world's largest killing of media people, on President-elect Duterte's home island of Mindanao.
The Philippines regularly features in world media freedom surveys for its high death rate of journalists, many of them reported to be investigating corruption.