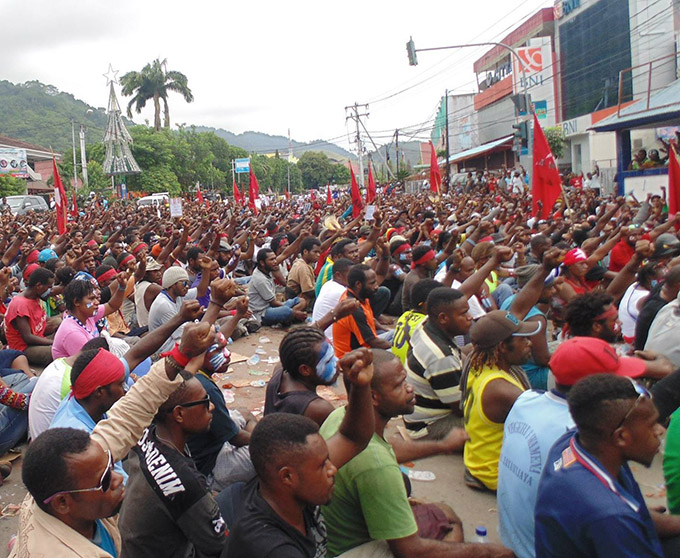 By Shiyal Devi in Lautoka, Fiji
Newly endorsed Director-General Amena Yauvoli said the request for membership was on the agenda, along with endorsements from the MSG senior officials and foreign ministers meetings in Lautoka this week.
"The foreign ministers' meeting (yesterday) is to deliberate on the issues put forward and recommended by senior officials," he said.
"Today, the decisions they take will go up to the leaders during a special summit in Honiara, Solomon Islands, on July 14."
According to Yauvoli, the key decisions made by foreign ministers were in relation to strengthening the MSG and its secretariat based in Port Vila, Vanuatu.
One of these was the appointment of the MSG director-general, which was endorsed by the foreign ministers yesterday.
"Now that the senior officials have agreed and have recommended to the foreign ministers, they have endorsed it and now, they will take it up to the leaders for the formal endorsement, which completes the formalisation of the appointment."
The adoption of the newly-established MSG trade agreement will also be at the forefront of next month's meet.
Yauvoli said a meeting of senior trade officials and ministers in Port Vila endorsed the MSG Free Trade Agreement and this would be submitted to leaders for their endorsement and approval. If all goes to plan, the new agreement could come into effect by January 1 next year.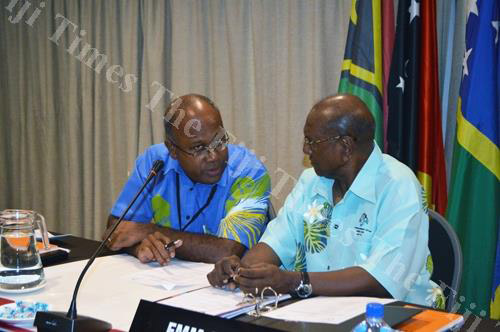 "The deliberations [for the agreement] so far have been really good and it will trigger further opportunities and benefits not only for MSG member countries but the Pacific as a whole."
Yauvoli said they were also working and trying to strengthen and improve the financial status of the MSG secretariat.
Meanwhile, United Liberation Movement for West Papua (ULMWP) delegate Amatus Douw said the process of becoming a full member was quite complicated.
"I believe the MSG Secretariat has been working hard to formalise a criteria of membership from observer to full member," he said.
"We also really appreciate all the delegates and members of the MSG themselves, they are really working hard to help West Papuan people."
Last year West Papua's bid to join the group was knocked back by the MSG — but they were given observer status while Indonesia is an associate members.
Shiyal Devi is a reporter for The Fiji Times.