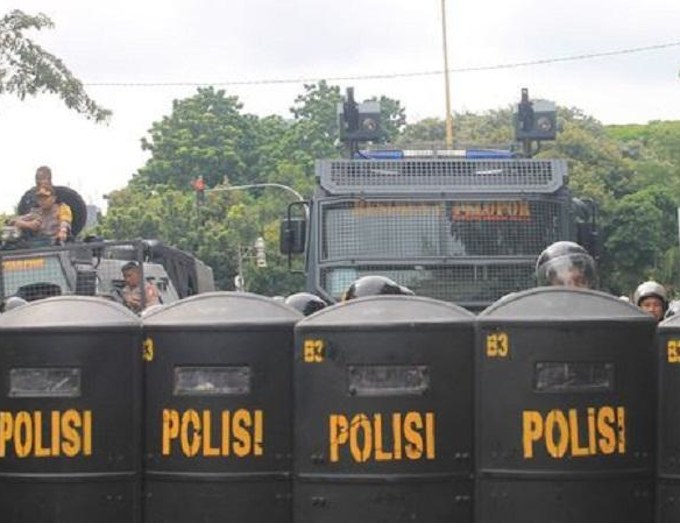 By Johnny Blades of Radio NZ International
The United Liberation Movement for West Papua claims Indonesia is paranoid about regional efforts to seek accurate information regarding Papua region.
This follows claims by the Melanesian Spearhead Group chairman, Manasseh Sogavare, Solomon Islands Prime Minister, that Jakarta has failed to respond to requests by the MSG and the Pacific Islands Forum for dialogue about the situation in Papua.
Indonesian officials said Jakarta was keeping Pacific governments informed.
But the liberation movement's spokesman, Benny Wenda, is concerned that some Pacific governments are being "misled" by Jakarta.
He said extensive ground reports from Papua indicated ongoing rampant human rights abuses.
"So all this testimony, all these witness accounts that we presented to all the Melanesian leaders or the Pacific is real, and we have a lot of evidence," he said.
"So that's why Indonesia is worried if Sogavare calling for the engaged dialogue and they are always saying oh there's no problem in West Papua, this is an internal problem we're dealing with. But actually something, they hide."
Observer status
The liberation movement was granted observer status at the MSG last year and is applying for full membership in the group alongside Papua New Guinea, Solomon Islands, Vanuatu, Fiji and New Caledonia's FLNKS movement.
The matter is expected to be decided on at an upcoming MSG leaders summit in Port Moresby within the next month.
However, Indonesia, which was given associate members status at the MSG last year, is also seeking full membership in the sub-regional organisation.
Indonesian officials told media that PNG and Fiji were supportive of Jakarta's bid.
However recent comments from the governments of Solomon Islands and Vanuatu indicate frustration that since being involved in the MSG, Jakarta had not acted in good faith about addressing concerns over West Papua.
As such, Vanuatu's Prime Minister, Charlot Salwai, suggested Indonesia be stripped of its membership in the group.
'Zero trust'
The frustrations in the MSG reflect sentiment among West Papuan leaders – both Papua-based and exiled leaders.
Benny Wenda said that after five decades of mistreatment, Papuans had zero trust in Jakarta.
"Never trust Indonesia," he said. "Even Indonesia look at West Papua as a colony and they treated West Papuans as second class citizens, they also never trust West Papua."
"So that's why our aim is to be free from Indonesia. And then one day we can work together because we are close neighbours."
Benny Wenda said West Papuans recognised the need to take their self-determination aspirations to a higher level.
He described the recent declaration in London by the International Parliamentarians for West Papua for an internationally-supervised vote in Papua as an important breakthrough.