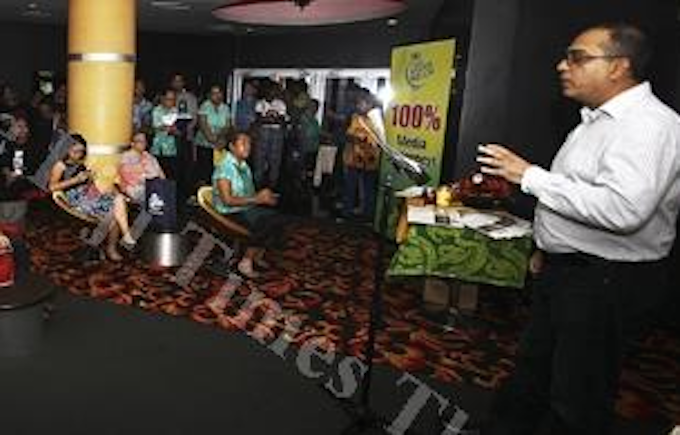 By Matilda Simmons in Suva
As long as the Media Decree is in place, Fiji cannot say it has press freedom, says opposition National Federation Party leader Professor Biman Prasad.
Speaking to members of the local media marking World Press Freedom Day on May 3, he said the decree "puts water" on journalists and news groups trying to report accurately.
The decree, which was introduced in June 2010, enables the Fiji Media Industry Development Authority (MIDA) to enforce and investigate possible violations by local media outlets.
"It's the rule of law — freedom of the media and the laws that govern that freedom must be open and transparent," he said.
We don't have that in Fiji because we have a Media Decree that puts water on all the efforts by the journalists and organisations to report accurately without fear or favour.
"So I think the focus of media freedom in Fiji is to pressure the government to remove the decree because we can talk about media freedom for as long as we want, but the law that we have restricts this."
Last year, the National Federation Party leader had tabled a motion in the Fiji Parliament to remove or modify the decree but was defeated, 24-17.
Relook needed
Fijian Media Association general secretary Stanley Simpson said it was prudent that the government relook at certain provisions in the decree.
"The Fijian Media Association's view is that we've always wanted to consistently engage with government to remove certain provisions of Media Industry Development Decree, which we deem as excessive and could be abused by whichever government comes into power," said Simpson.
"Some aspects of the decree we have no problems with, like the code of ethics which is similar to ours, but it's the penalties and, in particular, the independence of the make-up of the tribunal authority. Those are two provisions we feel are a concern," he added.
USP head of journalism Dr Shailendra Singh criticised the hypocrisy of many political leaders in power about freedom of the press.
In a separate event, MIDA chairman Ashwin Raj, spoke in a panel discussion at the Fiji National University, telling the media fraternity that the issue was responsible reporting and urged local media to work closely with MIDA.