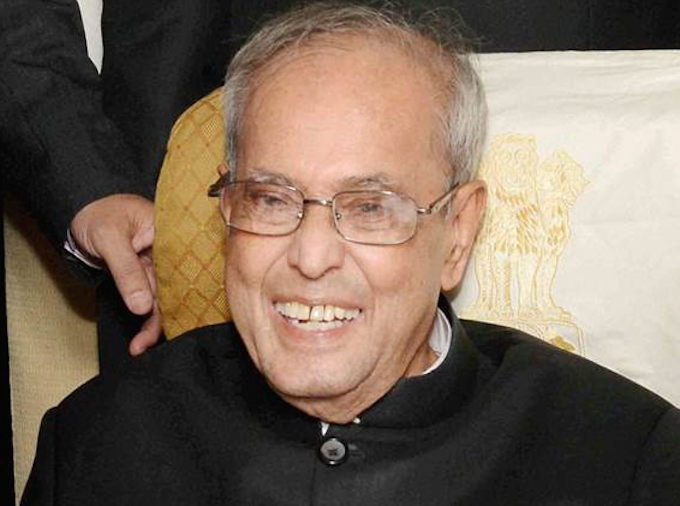 President Pranab Mukherjee says India needs to make efforts to improve its presence in the Asia Pacific region to counterbalance the growing influence of China.
"You know nothing happens automatically. We shall have to make efforts," he said, when asked about Chinese influence in Papua New Guinea and New Zealand.
The President was talking to reporters on board the special Air India flight while returning after a six-day trip to PNG and New Zealand, his first state visit to the two countries.
He also said India was ready to work for early conclusion of a Free Trade Agreement (FTA) with New Zealand.
"I conveyed India's willingness to work towards an early conclusion of an FTA, keeping in mind the need to find a satisfactory resolution of our mutual concerns," the President said.
"We are not maintaining silence. Ten rounds of discussions have taken place on FTA. Unfortunately the negotiations began in 2010 and we have not been able to finalise it.
'White revolution'
"There are some problems about some of the agricultural products, but I think we have come a long way from the days when our agriculture required total protection because we are the largest producers of the liquid milk. So apart from a green revolution, a white revolution has also been achieved," he said.
The President said the policy followed by the government in the 1960s and 1970s, or even 1980s, may not be relevant in 2015-16.
"I understand government is considering this aspect carefully. Of course when you enter into an FTA, it boosts your bilateral trade substantially," he said, citing an example of Sri Lanka with which India's bilateral trade grew 20 times after signing an FTA.
He lauded the Narendra Modi government for having organised two summits of Asia Pacific Island countries.
"The third summit is being held at PNG and I do hope the Indian delegation will consist of high-level representatives.
"Therefore, a beginning has been made and it will naturally be taken to its logical conclusion in the course of time," he said.
President Mukherjee said he was satisfied with his visit to the two countries.
"As far as PNG is concerned, not even a politician [from India] had ever visited PNG. On the other hand, you look at their approach; they have voluntarily extended their support to India's legitimate claim to permanent membership of UNSC [United Nations Security Council]," he said.
"Therefore, I do feel that this visit was important and I am satisfied with the outcome of this visit….I do feel it is time for us to expand our relationship, both horizontally and vertically in trade, commerce, investment and sharing technical expertise in respective fields," he said.