Research expeditions can involve newly discovered species. This video shows a pale-winged creature dubbed "the ghost fish". It was discovered by the Schmidt Ocean Institute (SOI) in 2014 while on an expedition to the Mariana Trench, the deepest part of the world's oceans, in the Pacific to the east of the Mariana Islands.
By TJ Aumua in Suva
Hydrothermal vents have been compared as the ocean equivalent of the earth's volcanoes. They are a treasure trove of precious minerals and home to unique ocean life.
The rich ecosystems in the vents have scientists eager to gain more knowledge about them, as they face threats of disruption from deep-sea mining interests.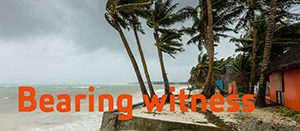 Hydrothermal vents are formed when the movement of the Earth's plates split open, releasing chemically enriched water, forcing emerged peaks in the ocean's surface.
Marine species that are developed to live in each vent's specific ecosystem also face the danger of industrial mining.
Marine researcher and Schmidt Ocean Institute communications manager Carlie Wiener spoke to Asia-Pacific Report in Suva where she was a guest speaker as part of a series of seminars hosted by the Pacific Centre for Environment and Sustainable Development (PaCE-SD) at the University of the South Pacific.
She says hydrothermal vent communities are still largely unexplored.
"Because the deep ocean is so dark, the species use hydrogen-sulfide and the process of chemosynthesis to produce energy," Wiener says. "This is unlike land animals where they use sunlight and photosynthesis to produce energy."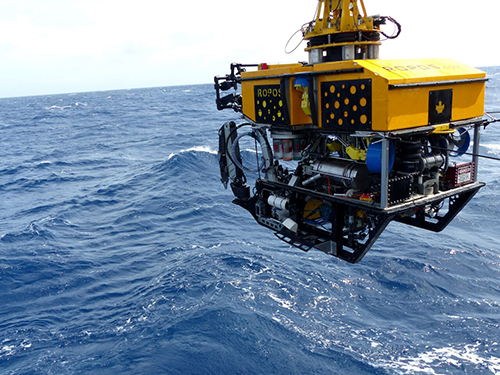 The Schmidt Ocean Institute (SOI) is currently on a 28-day expedition researching hydrothermal vent sites between Fiji and Tonga.
The SOI team will use a remotely operated vehicle (ROV) that is able to travel up to 3000m to the seafloor to photograph species and take environmental measurements of the vents.
Scientists are hoping the research will provide new insights into volcanic and tectonic activity in the Pacific basin, the ecology of hydrothermal vent species, and data on the impact of deep-sea mining to establish policies and protocols for the future.
Weiner said there is need for more research to happen in the Pacific with the institute receiving many proposals addressing oceanography exploration in the region.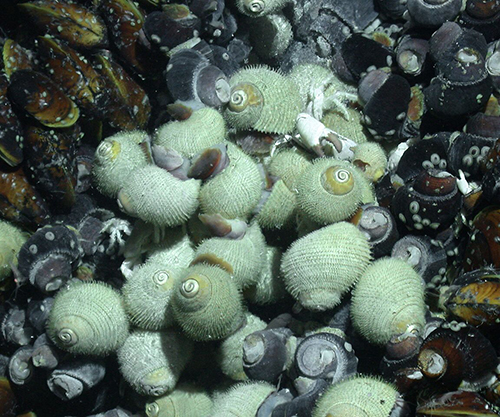 Earlier this year, SOI researchers studied the effect of greenhouse emissions and its link with low oxygen zones in the Pacific Ocean.
Communities in the region are encouraged to get involved in the explorations.
Students and researchers can send in proposals for future expeditions to the SOI website.
"Our diving explorations are also livestreamed," says Weiner.
"So someone here in Fiji who will never get to see 2000m below the surface, can watch it – it's right in their backyard, happening in real time."
Ami Dhabuwala and Pacific Media Watch contributing editor TJ Aumua are in Fiji on a two-week "Bearing Witness" climate change journalism project with the University of the South Pacific.