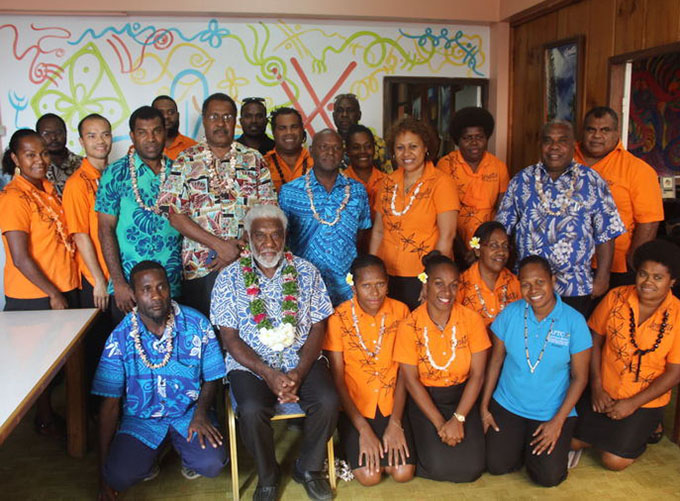 By Thompson Marango in Port Vila
Vanuatu police have appealed to the public to remain calm and have warned drivers and owners of public transport to ensure they provide a high quality service and start behaving professionally.
During his visit to the Vanuatu Tourism Offiice this week, Deputy Prime Minister Joe Natuman was informed that their staff have pulled away after the issue at the wharf escalated by the alleged stoning of an Adventures in Paradise bus and the alleged abduction and assault of a tour employee by some drivers at the wharf.
The VTO information officers, who are normally the first people to meet tourists before the bus and taxi divers, play a vital role in equipping tourists with information about available tours.
Natuman was told that the main reason they pull out of the wharf during cruise ship days was for safety.
"Agencies and police are working on the wharf issue," said Natuman.
According to the first political adviser to the Minister responsible for Tourism, George Iapson, seven of suspects had surrendered themselves to the police to give their statements.
They were due to appear before the Magistrates Court yesterday afternoon.
"I hope we learn a lesson from this incident and that is to teach our people to respect the work you are doing for the industry," Natuman said.
The Deputy Prime Minister's visit to the VTO is part of a series of visits which he began last week to the departments under his ministry.