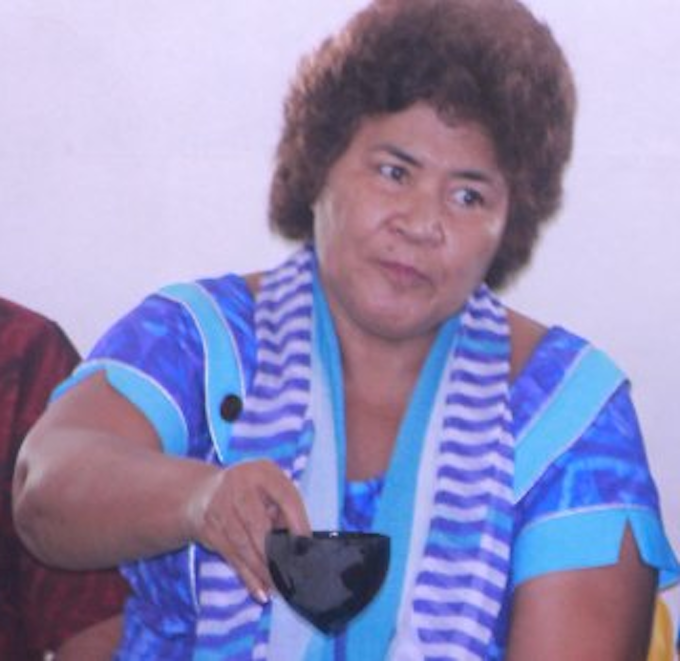 By Diedre Fanene in Apia
Ali'imalemanu Alofa Tuuau is a proud Samoan woman. She is the only new female representative in Samoa's Parliament, having secured her seat at Alataua West on Friday during the General Election.
Speaking to the Samoa Observer, she said she is ready to serve her constituency and the country.
Ali'imalemanu said she was honoured to have been elected by her district and she hoped the result would encourage other women to step up.
"I don't believe in this saying, 'promoting equal rights', because there are equal rights of women everywhere but it's just that they are not using it," said Ali'imalemanu.
"The main thing that I will be focusing on with this issue is to try and build women's self confidence.
"We are the problem because we put ourselves down. When I was growing up until I started working, I never struggled because of the non-equal rights.
'No self-confidence'
"It is us. We don't use it and we have no self-confidence, but it is an issue that we can deal with because it's easy. These are some of the things that I want to work on."
Looking at the developments in her constituency, she said it was early days.
"I believe that there are so many things that need to be done within my constituency, like the improvement of roads and also education," she said.
"However, we need to have a meeting with my constituency first, to see what they need me to prioritise in terms of developments.
"I didn't make any promises or plans as I was focusing on winning the election rather than making promises."
Asked about her thoughts on the General Election and how it went, Ali'imalemanu said there were a few problems but praised the Office of the Electoral Commissioner for their work.
As for Parliament being a one-party state, Ali'imalemanu said the government would have to be extra careful with its decision-making.
'New challenge'
"I know the government is prepared for a whole new challenge," she said.
"Before it was the Opposition which provided those questions. Now that they are no longer here, the government should really think hard about its decision making. It will have to be accountable to itself and the public."
Ali'imalemanu acknowledged the support of her constituency.
An accountant by profession, she comes into the role well qualified.
She worked at the Public Trust as a Chief Accountant for 13 years before she moved to Fiji to work as a finance manager for another 13 years at the University of the South Pacific.
When she returned to Samoa, she took up an administration job at the South Pacific Regional Environment Programme (SPREP) where she had been for 14 years.
The 58-year-old is a mother of four with two grandchildren.
Diedre Fanene is a reporter on the Samoa Observer.