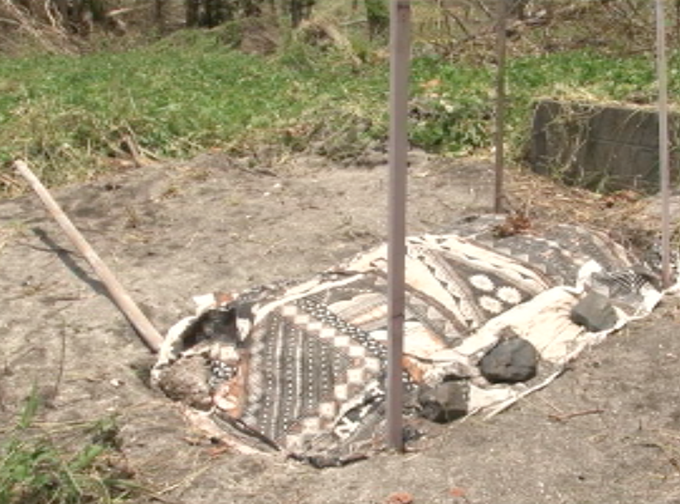 One of 42 people who perished in Fiji from severe tropical cyclone Winston was a 72-year-old woman, Selai Waqa, from Nauouo village on Ovalau island.
She saved her favorite church dress plus a pocket Bible in her last moments.
Her younger brother recalled the last moments he spent with her before she died after the church collapsed on top of her last Saturday evening as reports came in of mounting international aid pledges to cyclone-ravaged Fiji topping F$15 million.
"'What happened was when we started getting warnings from the radio, we had our last lunch together and she cooked sausages and after that people came in and told us if they could move into the church," said Inoke Ravuetaki, Selai's younger brother
Selai's only son is a soldier serving in Afghanistan as a Fiji peacekeeper under the United Nations.
Not far from where Selai was laid to rest, her sister-in-law Susan Ravuetaki was struggling to her feet.
Buried in rubble
Susan was buried with Selai under the rubble of the church for almost two hours and she thought she wouldn't survive.
" I thought we were going to die, that nobody could come and get us because the wind was just too strong. I was watching the people all inside the lali house and when I looked up it looked like the telegraph pole was going to fall.
"Then I saw them all run and I heard Selai crying out for help. I said to Selai, 'Just lie down because nobody can come and get us now because the wind is just too strong for us'," said Susan Ravuetaki.
Villagers of Nauouo fled from the first evacuation center which was the church hall before it was destroyed.
They then moved the community hall which later fell before they found shelter at the church and it was not long before it collapsed.
Selai only saved two items from her home before she was moved to the evacuation centre.
" When she came to church for shelter she had a little bag and in that bag we saw on Saturday night when she died was her Bible and her church dress so she came to church ready," said Inoke Ravuetaki, Selai's younger brother.
Selai was buried on Sunday morning without a burial order from police.
The village headman, Mataiasi Dakuitoga, said it was a priority for the woman to be laid to rest and he was even willing to go to prison for his actions.
Only one house was spared by Winston in this village.
They may have lost a loved one but for now they will have to be strong.
120,000 children affected
The United Nations Children's Emergency Fund estimates that up to 120,000 children across Fiji may be the worst affected by the cyclone.
Its estimate comes as the full picture of the worst cyclone ever to hit Fiji becomes more apparent.
The Fiji Times reported UNICEF Pacific representative Karen Allen said children were often the most vulnerable during emergencies and UNICEF continues to support the Fijian government's efforts in addressing the needs of children.
The organisation has already started its relief work in the affected areas and its officials are also out in the field.

Damage estimated at $1 billion
The estimated cost of damage sustained around the country by Winston is about F$1 billion, the Attorney-General and Minister for Finance, Aiyaz Sayed-Khaiyum, announced at a press conference.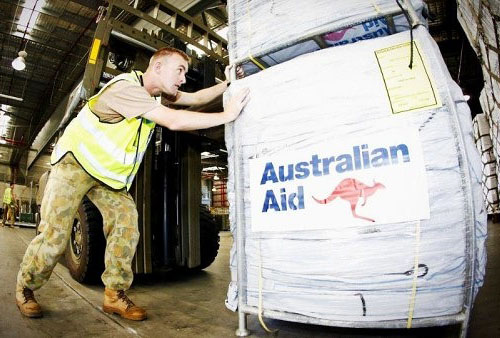 According to Sayed-Khaiyum, this was not an "official" figure, however the estimation was derived from inspections of damage around the country.
The Indian government has pledged more than F$2.1 million as a cash grant to the Fijian government for relief efforts and recovery activities, along with medicine, food, tents and transportation helicopter to deliver relief materials.
The Australian government has provided F$7.7 million in humanitarian aid-in-kind. The Australian government has also provided four helicopters for aerial surveying and the transportation of relief supplies, along with two aircraft for aerial surveying.
New Zealand government has provided F$$424,000 in humanitarian aid-in-kind along with four military helicopters, medical supplies, and medical teams.
The HMS Canterbury has also departed for Fiji to provide 40 military personnel to help deliver relief assistance.