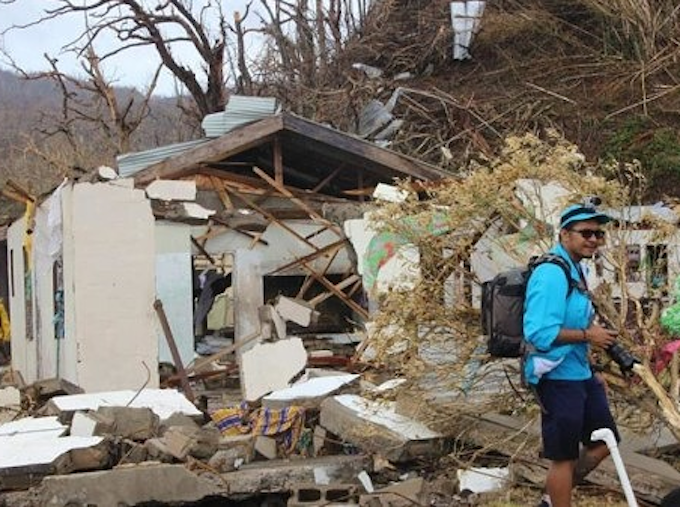 By Lice Movono-Rova of Newswire Fiji

Forty-two people have died as a result of severe tropical cyclone Winston, says Fiji's Ambassador to the United Nations Peter Thomson.
Ambassador Thomson said in New York all reports indicated the scale of destruction was unlike anything Fiji had ever experienced before.
A statement issued by the Fiji Department of Information said the government continued to assess the damage as it sent emergency crews to the hardest-hit outlying islands.
Ambassador Thomson said:
All reports indicate the scale of destruction is beyond anything experienced before in Fiji.
The Fijian Government's first concern is to provide humanitarian emergency assistance, food, water, sanitation and shelter to people in dire need.
This process has begun and we are working in close coordination with humanitarian partners to deliver the assistance required.
Fiji's Representative to the UN said 14,000 people were sheltering in 274 evacuation centres, and a 30-day state of natural disaster had been declared by the government.
Ambassador Thomson is expected to make a joint presentation with the UN Office for Coordination of Humanitarian Affairs (OCHA) to member states at the United Nations this Friday.
The government statement said the briefing would include needs assessment information for donors and partners and added the timing was necessary as the briefing would cover a full evaluation of the situation.
Thomson thanked foreign nations and organisations which had provided early assistance. He said it was critical that the National Disaster Management Office (NDMO) control and coordinate the relief work.
He added the UN was firmly supporting the work of NDMO.
He said Fijians were by nature resilient and strong of heart and spirit, but the severity of the situation meant Fiji was going to require extensive assistance from the international community in the days, weeks and months ahead.
reports p
eople on Vanuabalavu had lost their homes and desperately needed food and water, according to a Suva business woman, Eceli Rosa.
She said this after making first contact with the island since Winston struck at the weekend. 
Rosa, who is from Mavana village, chartered a sea plane to make the 90 minute flight, taking relief supplies to the island.
The owner of popular bakery chain, Cakes 2000, Rosa said her top priority had been to check on the health of her mother who lives on Vanuabalavu.