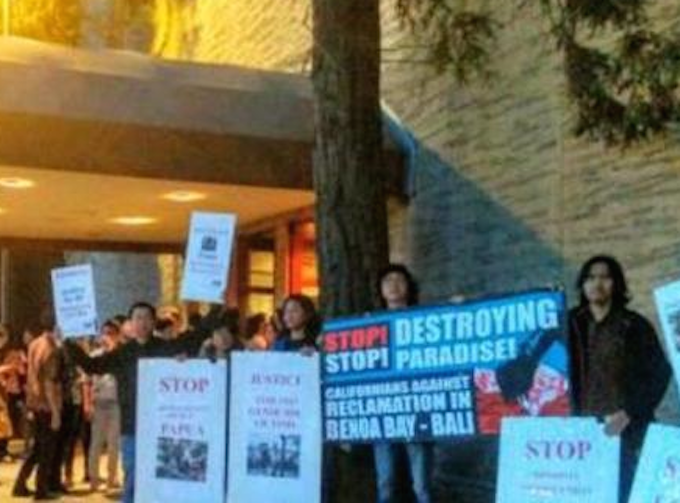 By Lazuardhi Utama and Bobby Andalan in Bali
A group of people calling themselves the "Californians Against Reclamation in Benoa Bay-Bali" have held a demonstration in San Francisco this week to welcome the arrival of President Joko "Jokowi" Widodo.
They were protesting against a 700 hectare reclamation project at Bali's Benoa Bay by the company PT Tirta Wahana Bali International (TWBI). The protesters were Indonesian nationals residing in California as well as US citizens.
According to one of the protesters, Gde Putra, the action is part of international solidarity with the problems that are taking place in Bali.
"This planned megaproject isn't just creating unrest among people in Bali but also Indonesian people in the United States", said Gde in a written statement received by Viva News on February 17.
Gde said that the project would obviously damage the environment and alter the ecosystem in the vicinity of the bay.
The reclamation will result in abrasion and tidal flooding in coastal areas of South Bali.
"Harming Bali means injuring the international community. Because Bali is an island loved by the international community," he added.
The protest action was held as President Widodo was attending a meeting with an Indonesian diaspora group at the Palace of Fine Art Theater in San Francisco on Tuesday.
Widodo is visiting the US to take part in the US-ASEAN Ministerial Level Conference in Palm Springs, California.
Translated by James Balowski for the Indoleft News Service. The original title of the report was "Datang ke San Fransisco, Jokowi Disambut Unjuk Rasa".