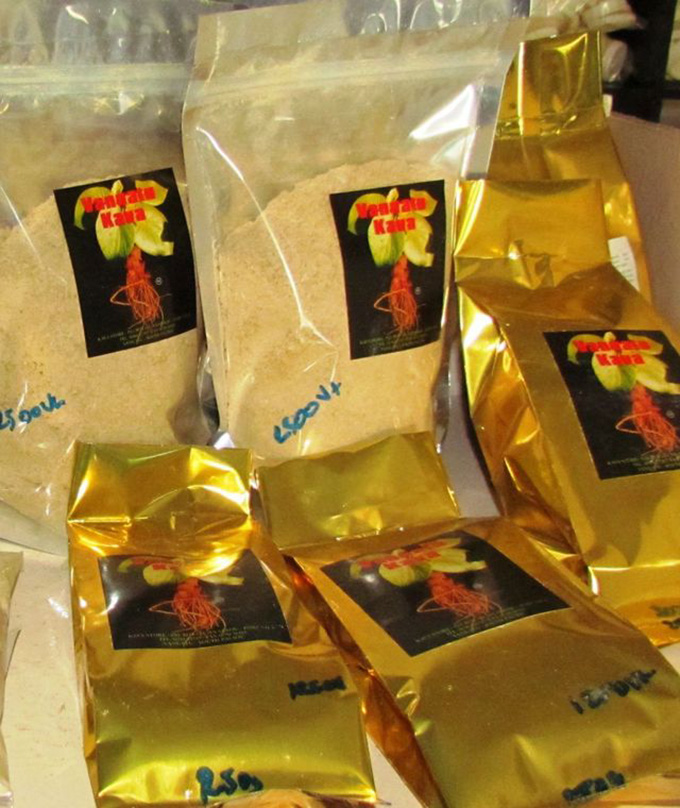 By Jane Joshua in Port Vila
A court case has been filed against the Bundesinstitut für Arzneimittel und Medizinprodukte (BfArM/German Federal Institute for Drugs and Medical Devices) after the institute pushed for weekly liver function tests, making it impossible for kava products to come back on the market in Europe.
A German scientist and kava researcher, Dr Mathias Schmidt, who is representing the Pacific Island kava producing countries, confirmed this to the Daily Post.
This latest hurdle comes almost three months after Vanuatu's Ambassador to the European Union, Roy Mickey Joy, announced that kava was finally scientifically proven to be without health related problems.
Previously in February 2015, the Upper Administrative Court in Muenster, Germany upheld the ruling of the Administrative Court of Cologne in June 2014 and for the second time, BfArM was told that the ban on kava was inappropriate.
The tests BfArM is pushing for poses a hurdle because kava extract preparations have prescription only status in Germany, and no physician would prescribe a drug where one would have to conduct weekly liver function tests because it is "too expensive, practically impossible, and the patient would not comply".
"We had a meeting with BfArM for the discussion of this matter," the German scientist said.
"But BfArM remains adamant – weekly liver function tests. If we cannot do it, it's our problem. That is why we are going back to court, which may again take some time.
New case preparation
"It is not a new ban but the results of what BfArM does come down to the same effect, which is why a new court case is currently in preparation."
Some may say the market in Europe is "tiny".
Dr Schmidt said from the economic point of view they may be right. However, one must "not forget the signal the European discussion sent out to the world: The stain of liver toxicity will then remain forever".
In Vanuatu's first ever National Kava Forum in November 2012, the then Deputy Prime Minister and Minister for Trade and Industry, Ham Lini, revealed Pacific Island kava producing countries have been losing over 472 million vatu of export revenue each year since the European Union banned kava trade in 2002.
The positive news is the latest Statistics update on Merchandise Trade Statistics from the Vanuatu National Statistics Office reported that kava constituted the largest share for the main export commodities in October 2015, valued at 198 million  vatu (40 percent).
This is an excess of 140 million vatu over 58 million vatu in October 2014, a significant increase.
Gradual improvements on the quality of kava can be attributed to cohesive efforts by the government, stakeholders to kava farmers.
In 2014 then Minister of Agriculture David Tosul launched a major kava campaign to improve the kava quality in Vanuatu by clamping down on the trading of two-day kava, reinforced by amendments to the Kava Act.