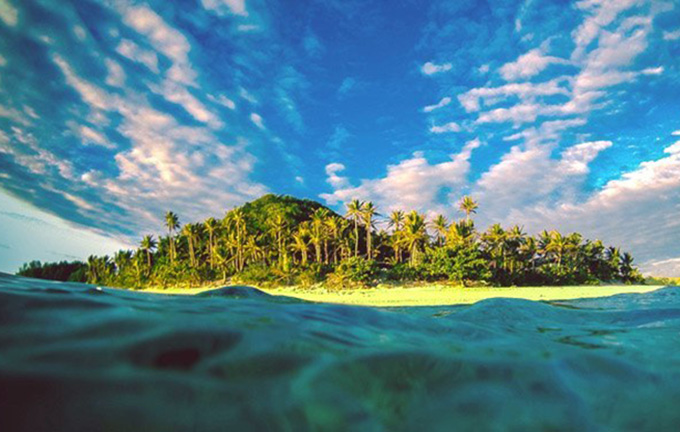 By Cole Mellino
Fiji has become the first country in the world to formally approve the UN climate deal adopted by 195 nations in Paris in December 2015.
The country's Parliament voted unanimously to ratify the agreement on Friday, The Fiji Times reported.
Fiji's Attorney-General Aiyaz Sayed-Khaiyum introduced a motion into Parliament, urging members to ratify the document ahead of the signing ceremony in New York City in April.
The Paris agreement needs the signatures of 55 countries, representing at least 55 percent of global greenhouse gas emissions, in order to take effect, but experts are confident it will pass, The Guardian reported.
Fiji's emissions represent a mere 0.04 percent of global emissions, but many more countries are expected to follow Fiji and ratify the agreement ahead of the signing ceremony.
As a collection of low-lying islands in the South Pacific, Fiji is particularly vulnerable to the impacts of climate change, and Sayed-Khaiyum told The Guardian that "tackling climate change was a major priority for the archipelago".
In its national climate plan, Fiji cited eroding shorelines, depleted fisheries and large-scale flooding as some of the ways it's already grappling with a changing climate.
Fiji pledged in its plan to generate 100 percent of its electricity from renewable sources by 2030. It also vowed to cut overall emissions from its energy sector by 30 percent by 2030 compared to business-as-usual, as long as it received international support.