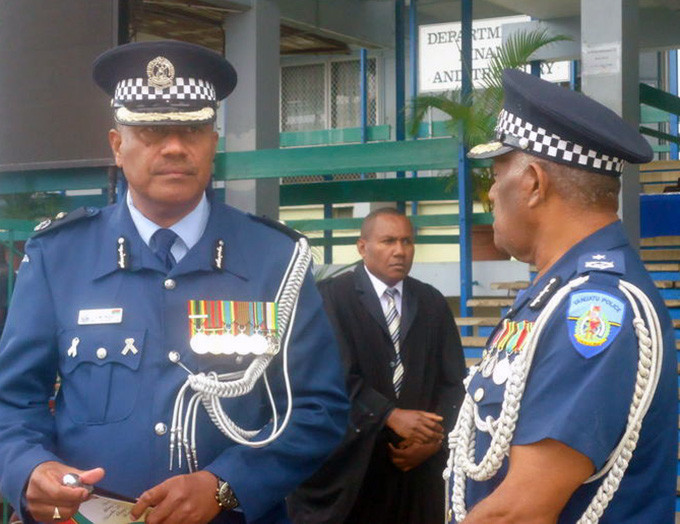 By Thompson Marango in Port Vila

Vanuatu's Commissioner of Police, John Taleo, has filed a constitutional case against the Police Service Commission over his suspension last year.
Taleo was suspended by the Prime Minister following a recommendation from the Police Service Commission last March after he was involved in a road accident with him crashing an official police car on the sidewalk.
The suspension, which Taleo is now challenging, was for an indefinite period to allow the commission to conduct an investigation.
The investigation did not only probe the recent accident but also an earlier accident that Taleo was reportedly involved in.
The first accident also involved an official police vehicle, which was reportedly towed into a garage, and costs were met by Taleo.
Taleo's case is still in conference stages and it is yet to see how far it will get since he has already been reinstated as Police Commissioner.
He was reinstated, and later appointed Commissioner of Police, by President Baldwin Lonsdale while he was awaiting the outcome of the charges laid against him in relation to the accident.
The Police Commissioner was later convicted and sentenced for the charges relating to the accident for which he was suspended.
Earlier this year, Taleo was sentenced by the Magistrates Court to pay a total fine of 35,000 vatu (NZ$465) or face eight months imprisonment.
—