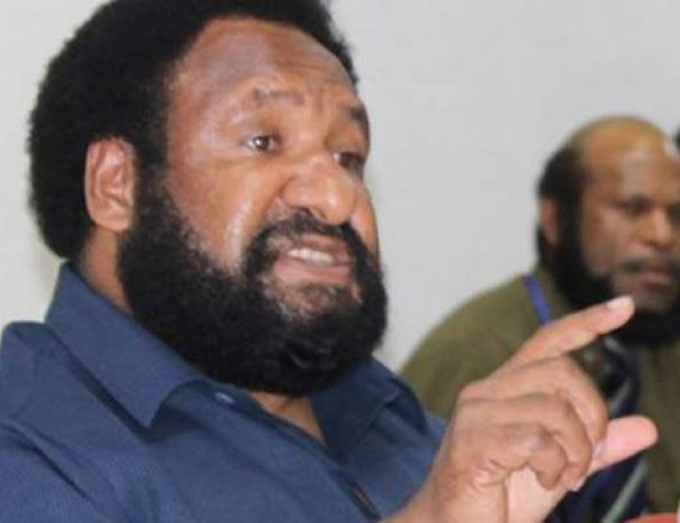 OPINION: By Bougainville Freedom Movement
Papua New Guinean Prime Minister Peter O'Neill has taken on the portfolio of Bougainville Affairs in his latest cabinet reshuffle.
O'Neill says this is because the autonomous region is a top priority for the government as Bougainville heads towards a referendum on possible independence.
The Leader of the Opposition, Don Polye, queried the motive behind O'Neill giving himself the Bougainville ministry on January 12 in light of the looming vote on a referendum.
Poyle then described the minor reshuffle as "self-serving and not in the best interests of the country".
Then on January 21, Papua New Guinea opposition MP Sam Basil warned about O'Neill's interest in the Panguna mine in Bougainville.
In December, O'Neill last month met with the president of the Autonomous Bougainville Region, John Momis, over a reported government proposal to purchase 53 percent of Rio Tinto's shares in Bougainville Copper Limited.
Momis, whose administration has been in recent discussions with BCL about a possible re-opening of the mine, rejected the proposal.
Buy-up plan denied
The prime minister has since denied that the government is interested in buying in on Panguna.
But Basil says O'Neill's latest move to appoint himself Minister for Bougainville Affairs is ominous:
"With his actions, in terms of dealing with other mines – Tolukuma and Ok Tedi – I think the people of Bougainville should be very wary of the prime minister's actions, and they should be very careful on how they allow the prime minister to deal with their mine. So we should be very careful with Mr Peter O'Neill. He has lied to us many times."
It is very interesting now that the Bougainville President Momis doesn't mind that Peter O'Neill is Minister for Bougainville Affairs because "the advantage is that the buck stops with Mr O'Neill, so there can be no excuses".
But O'Neill has already stopped the bucks.
On Decenber 29, John Momis said many millions of dollars were owed to Bougainville under the terms of the peace agreement concluded with PNG in 2001.
In a lengthy statement, Momis said his government estimated that PNG had underpaid Bougainville for the recurrent unconditional grant and owed at least US$33 million, which must be paid immediately.
Tax failures
The president said Bougainville was owed another US$207 million under the Restoration and Development Grant.
Momis said the National Tax Office was also failing to hand over taxes collected in Bougainville.
Is PNG Prime Minister Peter O'Neill and his government holding President John Momis and the people of Bougainville to ransom?
Are Rio Tinto and Bougainville Copper Limited (BCL) influencing the PNG Prime Minister?